SL Mono
700 lumens: Mounted in seconds
Glare-free 700 lumens, with integrated battery and quick release for mounting on your handlebars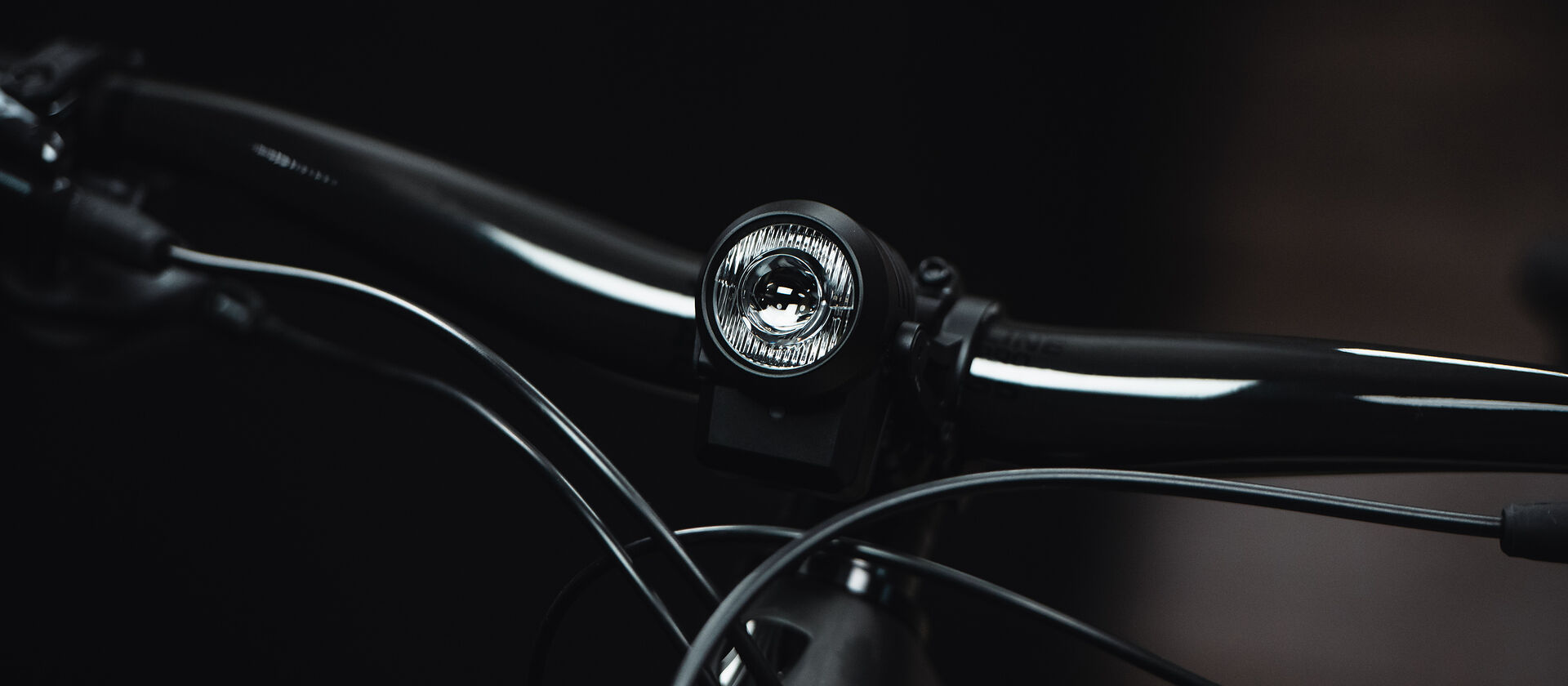 Compact in the backpack, compact on the handlebars
Already dark again? You take the SL Mono out of your backpack, strap it to your handlebars in a few seconds, switch it on and ride off - fast, carefree, glare-free and StVZO-compliant.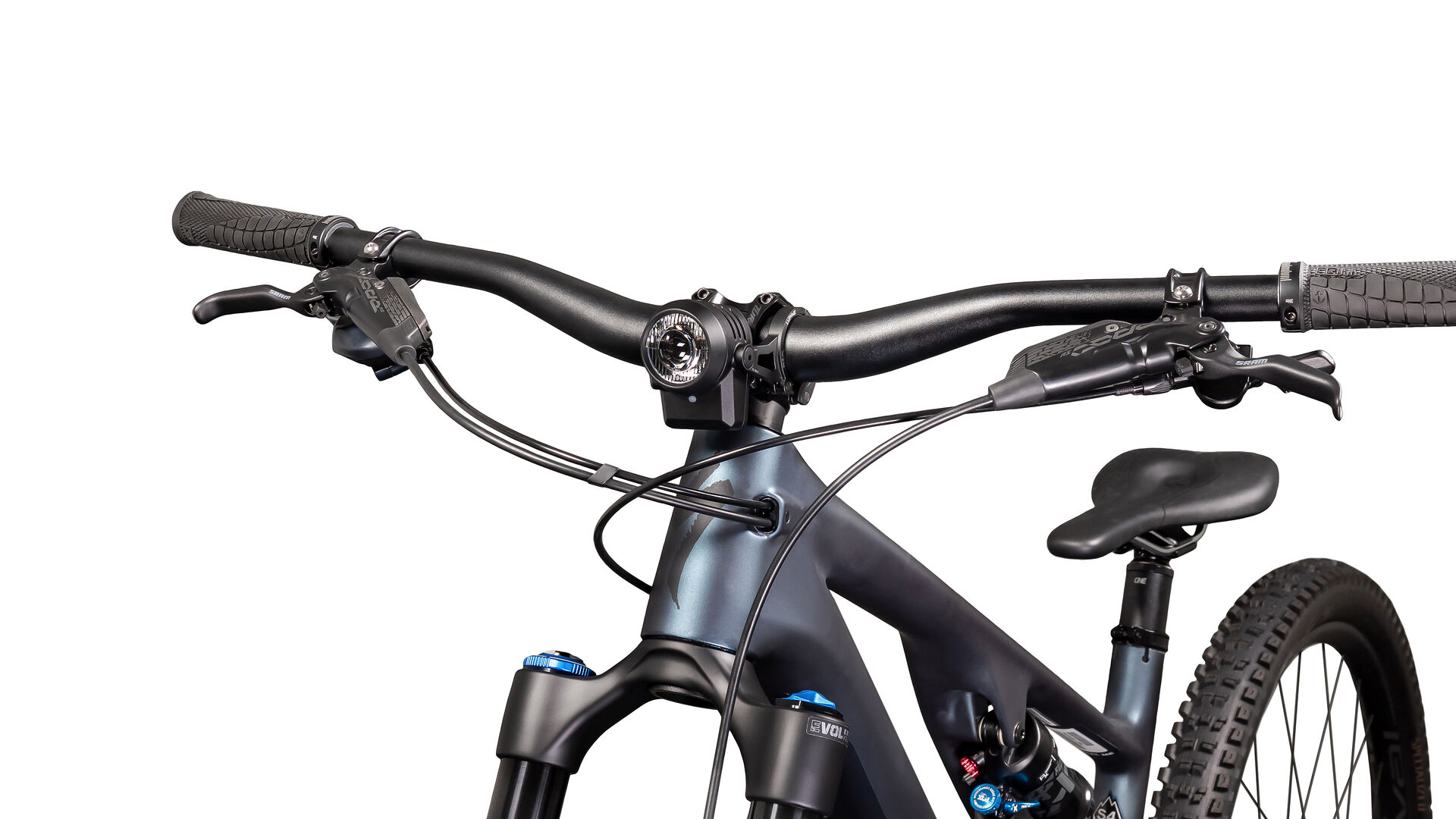 Ingenious illumination
With the SL Mono you get the proven light pattern of the SL Nano. The polycarbonate optics combine complex free-form surfaces with Fresnel elements and thus create an unrivaled illumination quality in this class.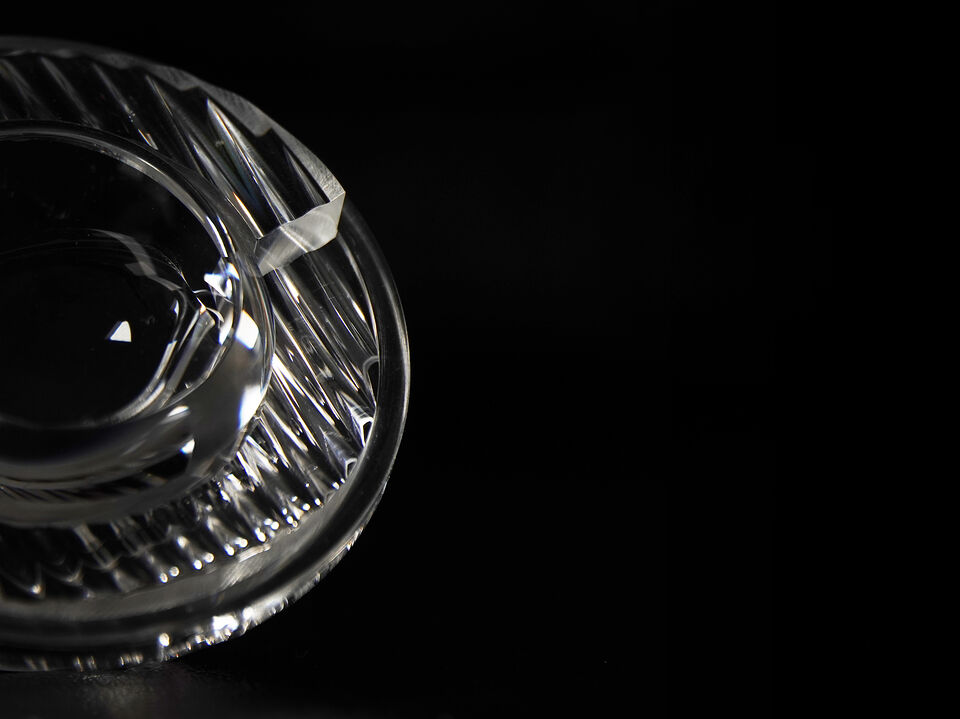 Light modes
A brightness sensor automatically switches from daytime running light to glare-free low beam if you want. Of course, you can also control the SL Mono manually. In addition to the daytime running light, two different low beam levels are available.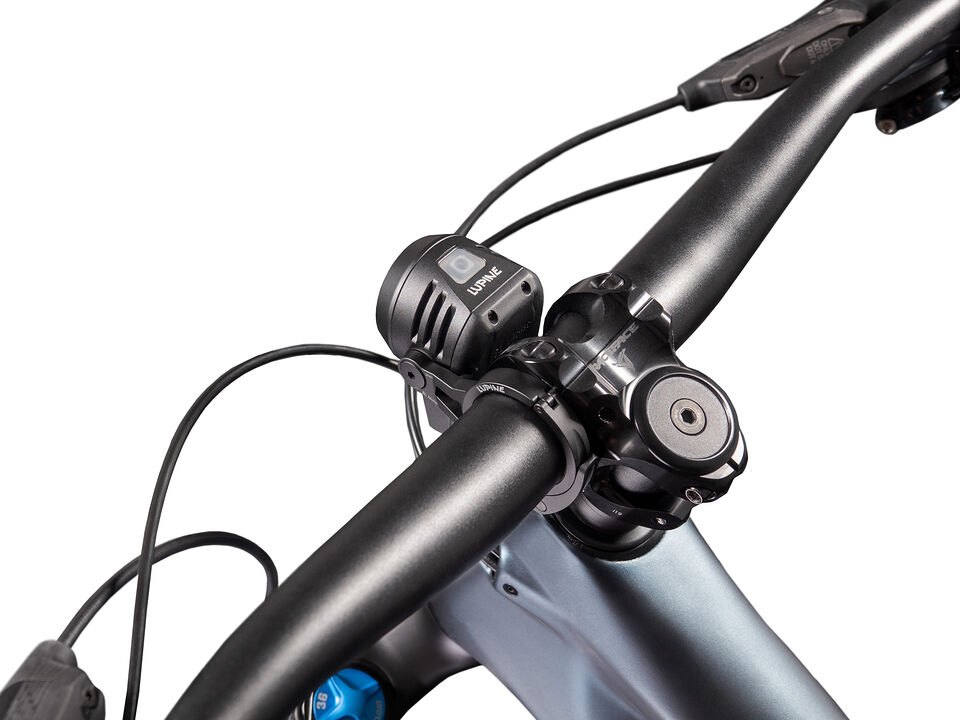 Charge fast, shine long
The battery inside the Mono supplies your lamp with power for up to 16 hours. You can easily charge the integrated battery of the SL Mono via USB-C. By the way: You can simply continue to light up during the charging process*.
*only possible in conjunction with the special plug available from spring 2023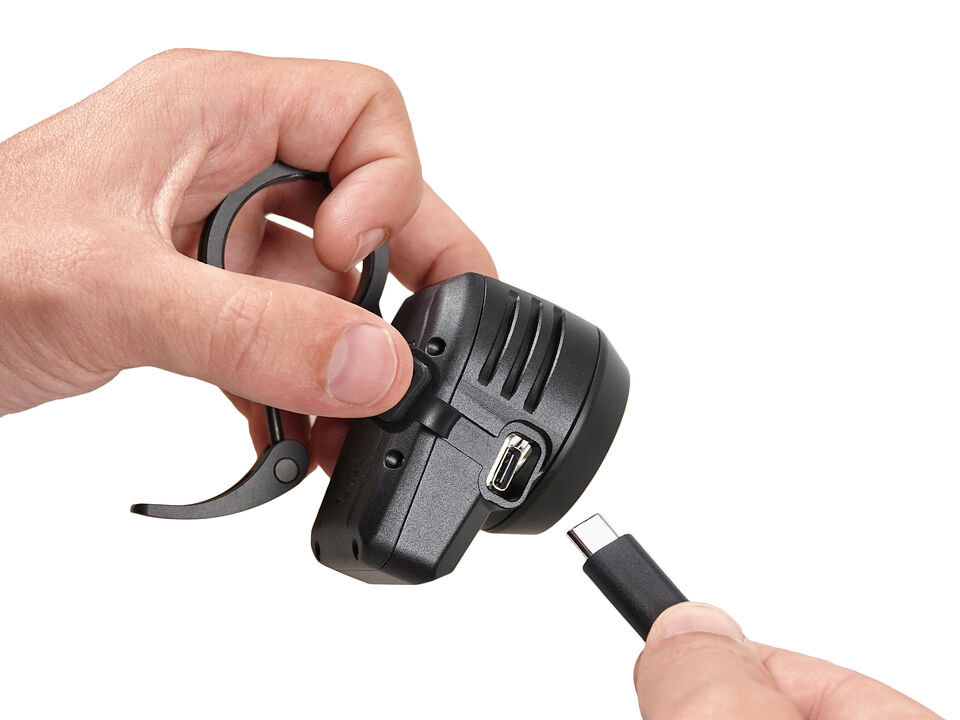 Beautifully robust
The core of the SL Mono is an aluminum body milled from a single block. The CNC process used guarantees minimum weight and minimum tolerances with maximum stiffness and performance.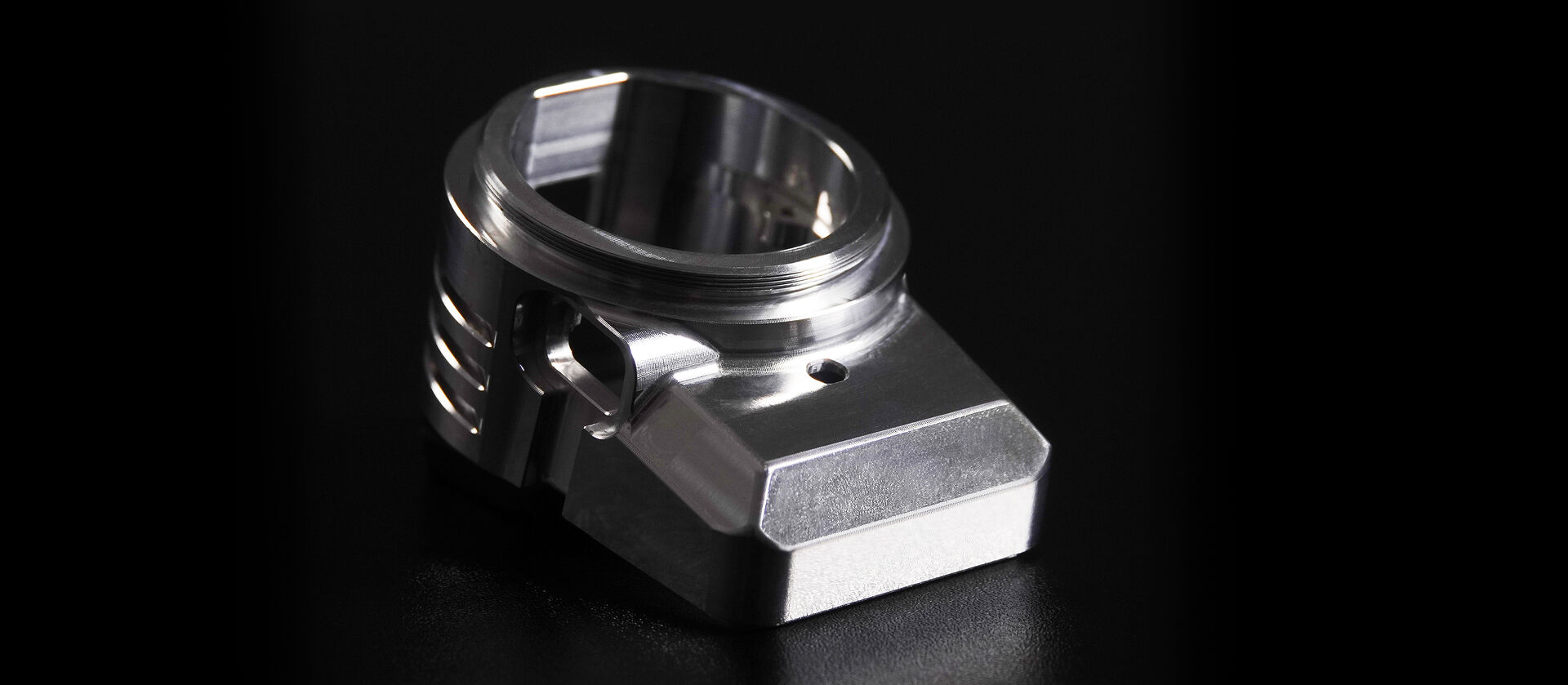 Quickly mounted
The SL Mono is reliably held by a CNC-machined aluminum quick release on the handlebar. The central mounting in front of the stem not only looks good but also minimizes the risk of injury in the event of a fall. The rubber coating on the inside ensures a perfect grip and reliably prevents scratches, even with quick mounting.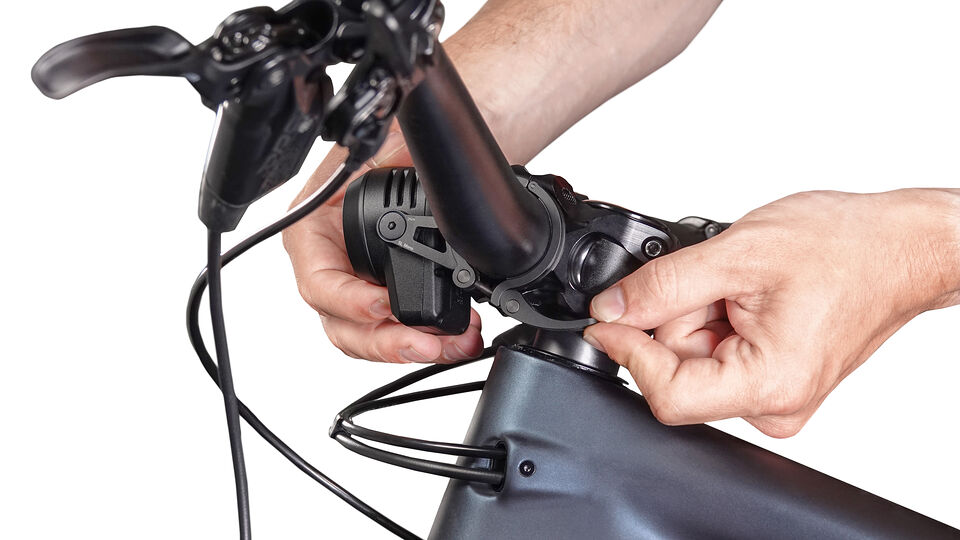 A lamp for years
Batteries in particular are consumable items. At the end of its life, however, you simply unscrew the SL Mono and replace the battery itself. But also in all other relevant components Lupine-typical care was taken that they can be repaired in the event of a defect.

Waterproof and impact resistant
Wet? Rain? Snow or dust? No problem - the SL Mono is absolutely waterproof and impact resistant according to IP68/IK09 in case of a fall.