Piko TL
The smart light for your pocket
Other flashlights have green light, red light or USB port - but no other shines with such 1600 lumens, is smaller than your smartphone, waterproof and at the same time as smart as our PTL.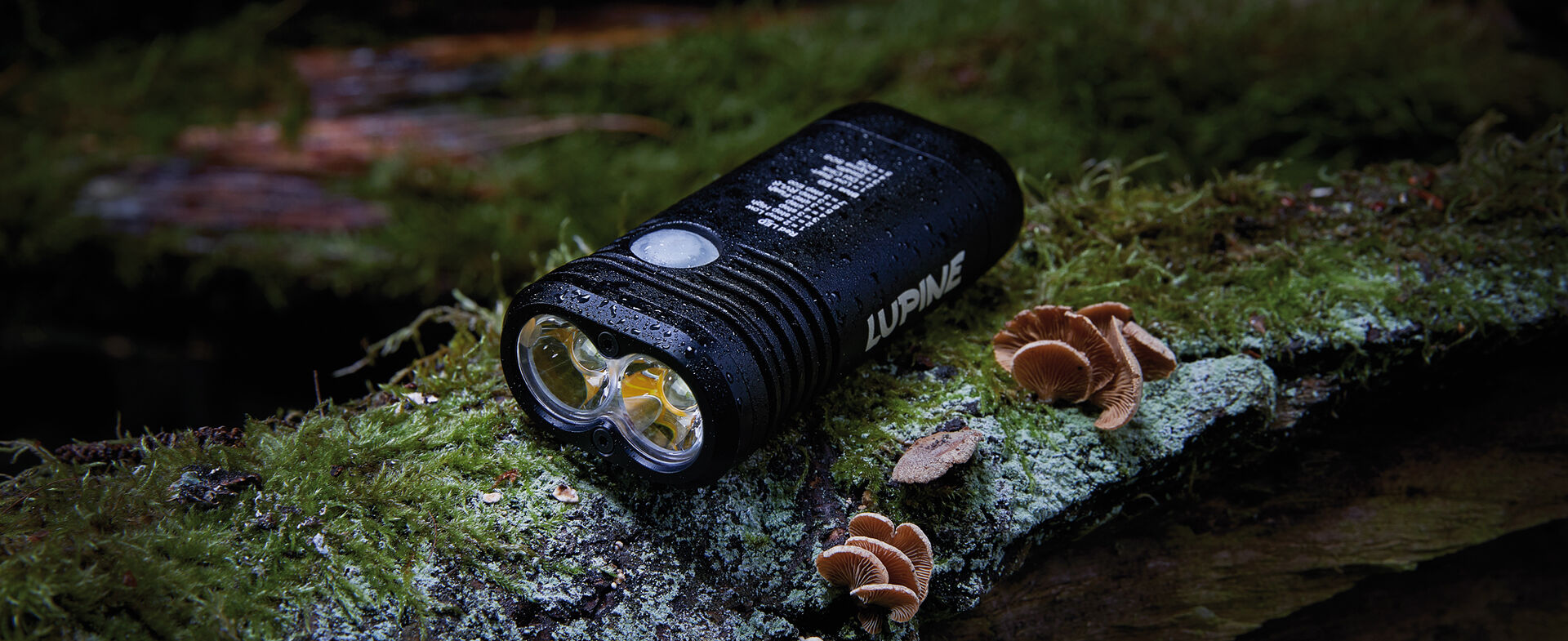 Product features
IP 68 (water resistance) and IK 09 (impact strength): Our Piko TL meets high industrial standards.


Always available
With the Piko flashlight you have your floodlight always with you. It is small and light enough to have it in your pocket or on your belt comfortably.
2 high-power LEDs fuel the PTL by maximum 1600 lumens - still bright enough to provide you enough light in any situation. The extremely robust but elegant aluminum body reliably protects from impacts, dust and water.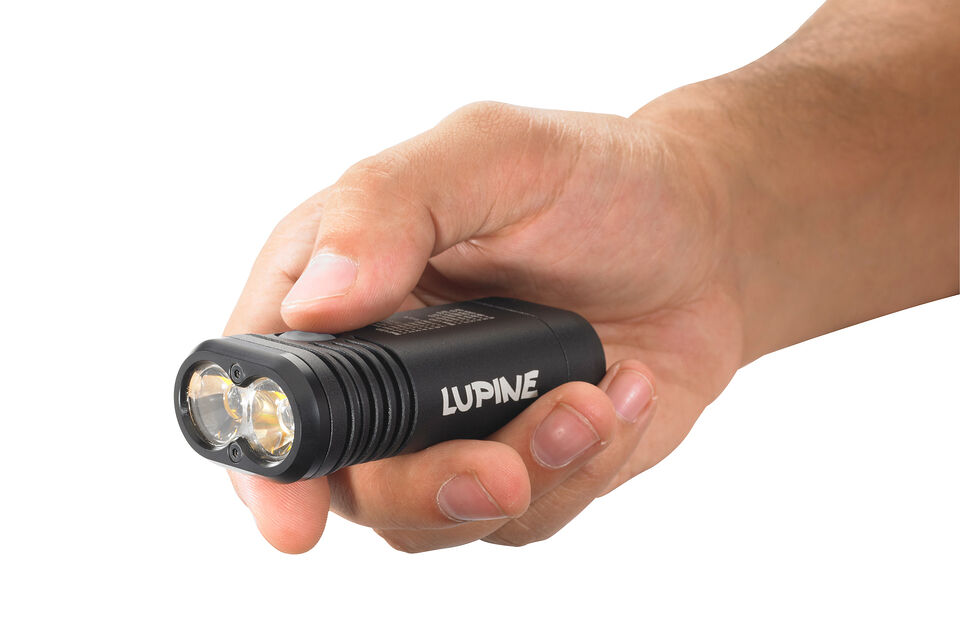 Aluminium Housing
To make the Piko TL as stable and lightweight as possible, we rely on a particularly high-quality aluminum body and a machined from a single piece main element.
We have constructed every single millimeter with the highest standards of technology and design, and created a new style of flashlight - extremely powerful and extremely compact.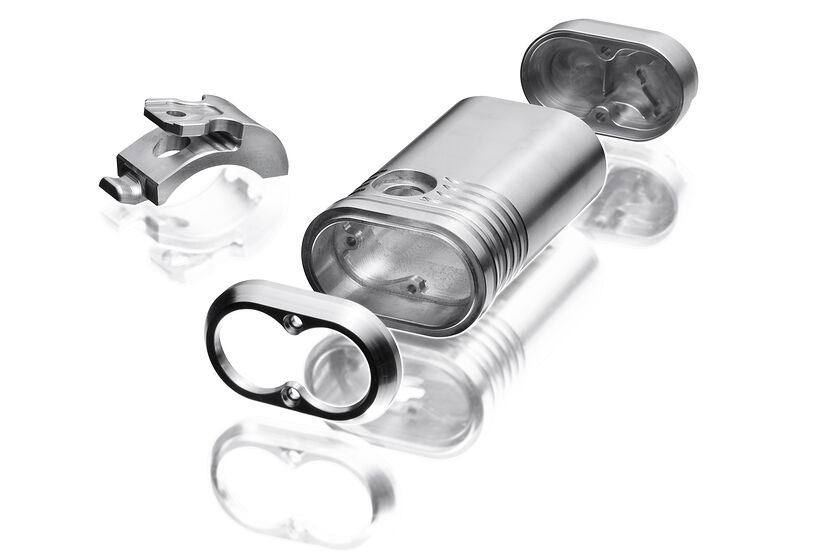 Charging
Why no USB? Even USB 3.0. is not fast enough! Therefore, we do not rely on fully integrated USB ports and continue to rely on our special Lupine chargers. You can still charge your PTL via USB. Learn more about our optional "USB Charger">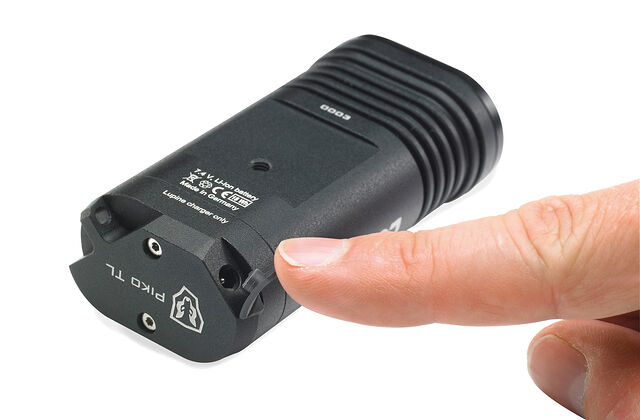 Battery technology
The Piko TL is available in two different sizes. The Piko TL Max is just 1.3 cm longer than the Piko TL MiniMax and has 65% more battery capacity:
| | | |
| --- | --- | --- |
| Piko TL MiniMax | : | 2.0 Ah battery |
| Piko TL Max | : | 3.3 Ah battery |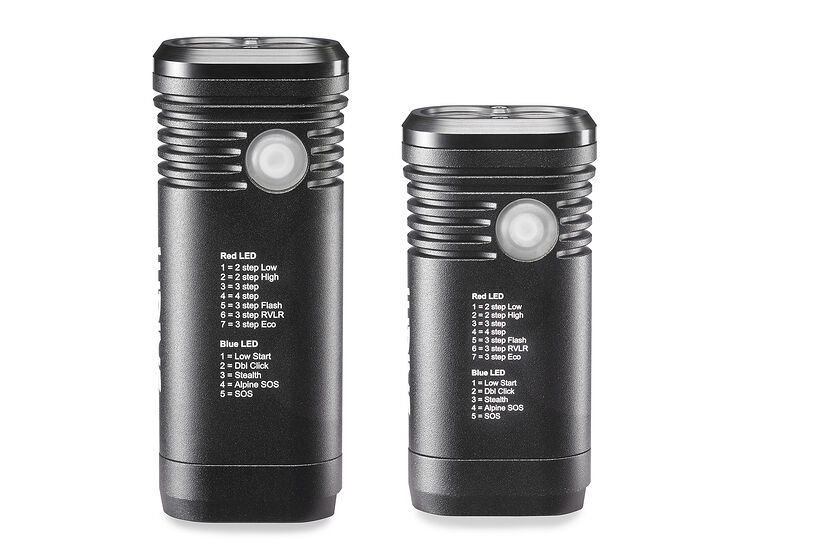 Individually Adjustable
By Piko TL you have the choice of five pre-programmed light modes. With just one touch you switch between 2 step-, 3 step-, 4 step-, ECO- and RVLR- mode easily.

In addition, you have more functions such as SOS or the alpine emergency signal available.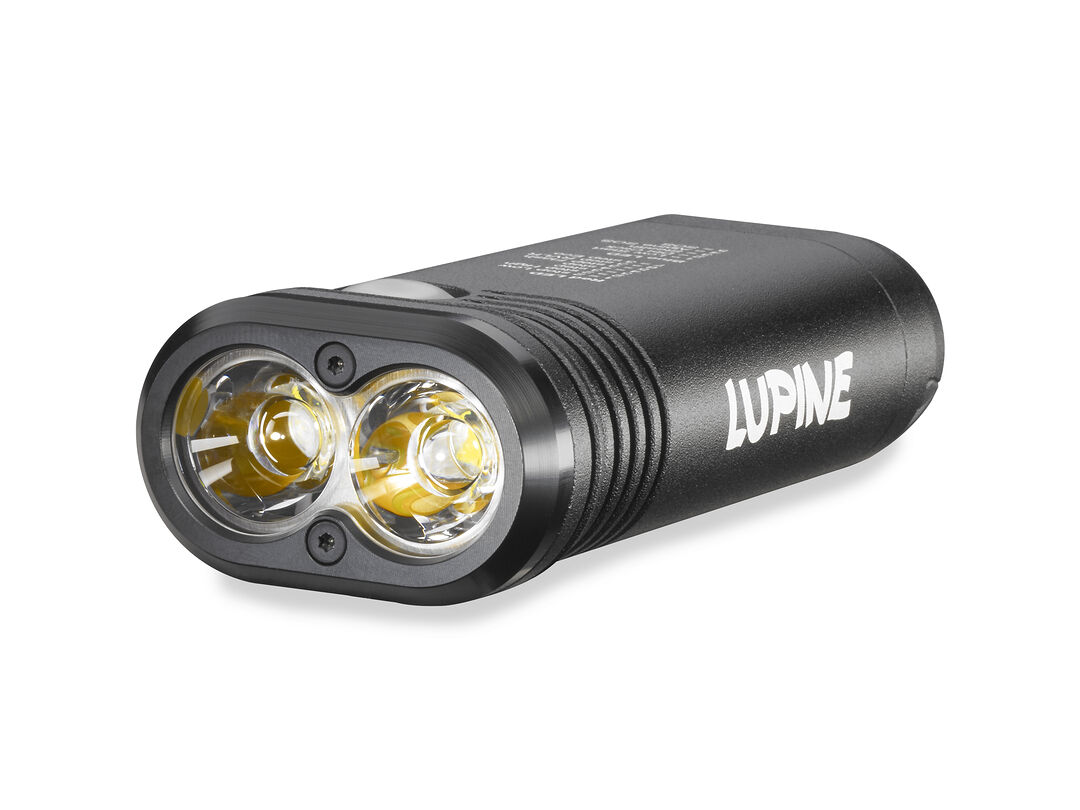 Handlebar Mount
With the optional tool free holder you can mount your Piko TL on a handlebar. So your PTL gets a beautiful and compact All-In-One Bicycle Lamp.