Penta
Compact, strong, versatile
Compact headlamp with up to 1100 lumens, integrated rechargeable battery and numerous lighting functions.



For your night
Main headlight, red light, diffuse light or 1100 lumens boostmode: With the two buttons on the top of the Penta you control all light functions intuitively and effortlessly.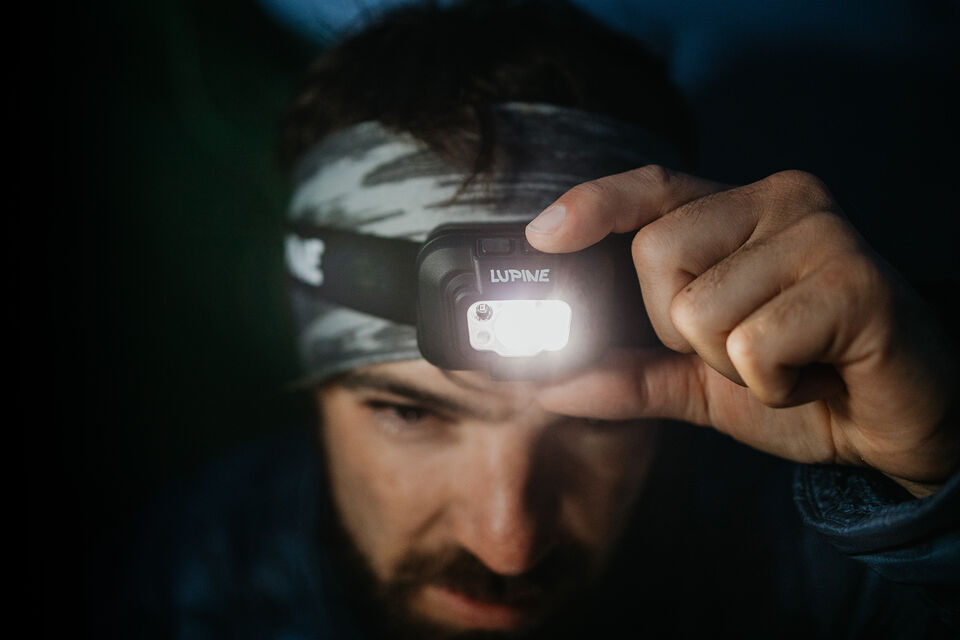 For your sports
The Penta's beam pattern is softer, it is wider and therefore perfect for sports like running, climbing, mountaineering or simply all activities where it is important to see what is happening right in front of your feet. For all sportsmen we recommend the additionally available headband with adjustable upper headband for a better grip during heavy impacts.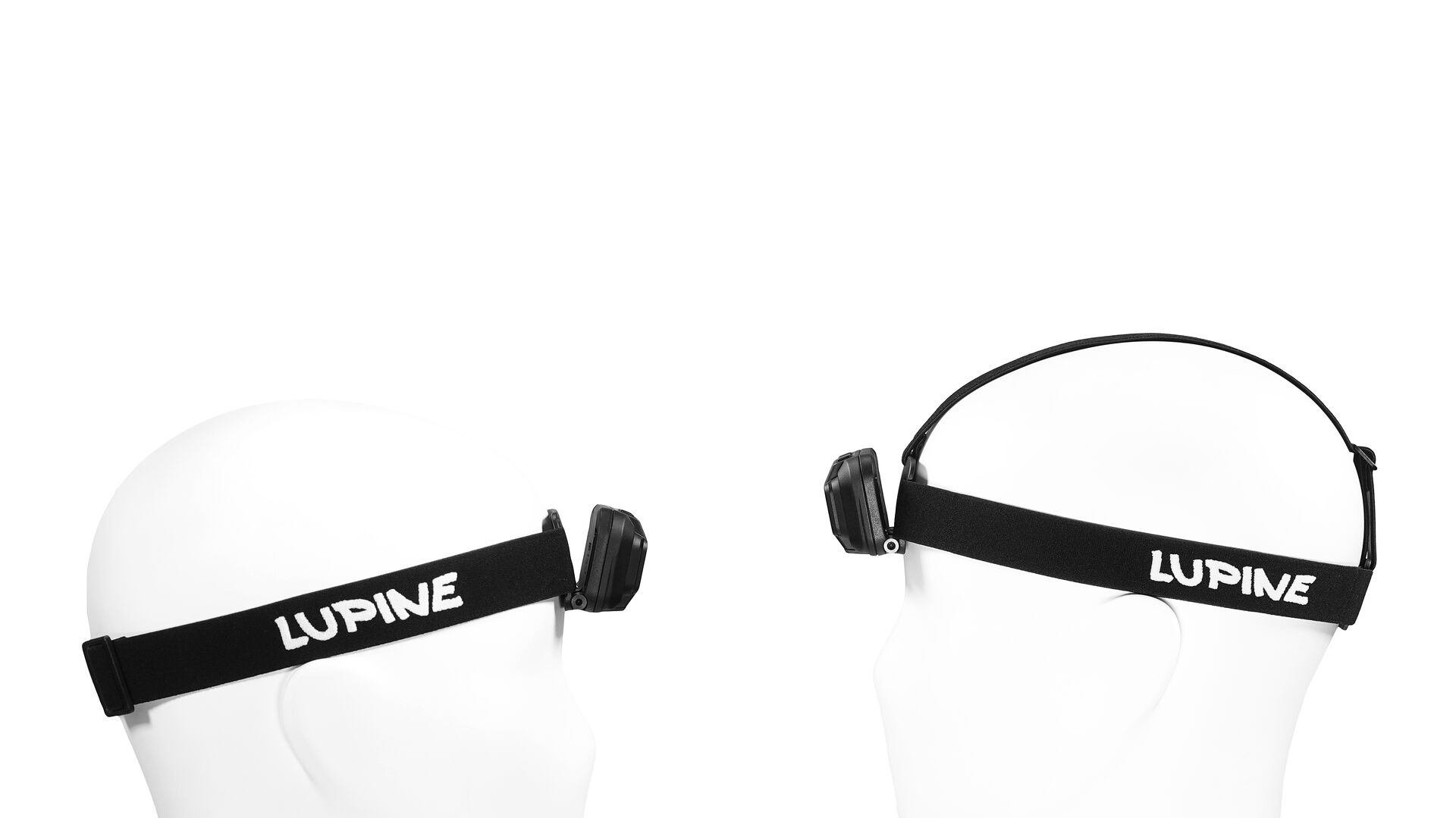 For your adventure
No matter if you are setting up your tent, bivouacking, making a fire or preparing a tea on your gas stove: In such situations the diffuse light, which can be adjusted in steps, shows its strengths. With a double click you can light the Penta up to 1100 lumens at any time to scan your surroundings and best of all - the Penta can charge and shine at the same time, if you want to.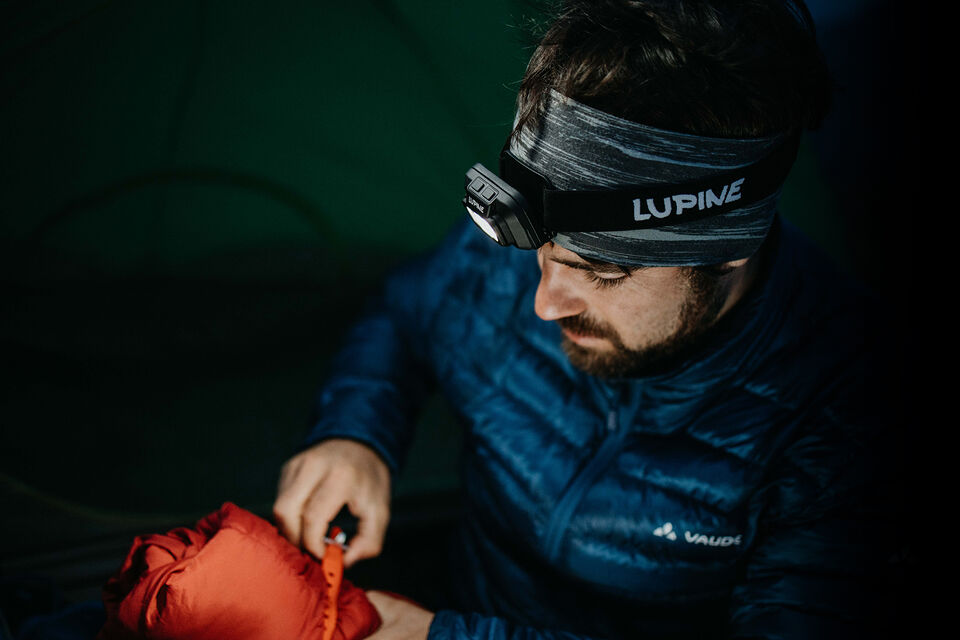 For your work
With the optional FrontClick system, the Penta can be easily mounted to any helmet and removed in seconds. The FrontClick mounting plate is so thin that it can stay on the helmet without any problems, even when you are not using your lamp.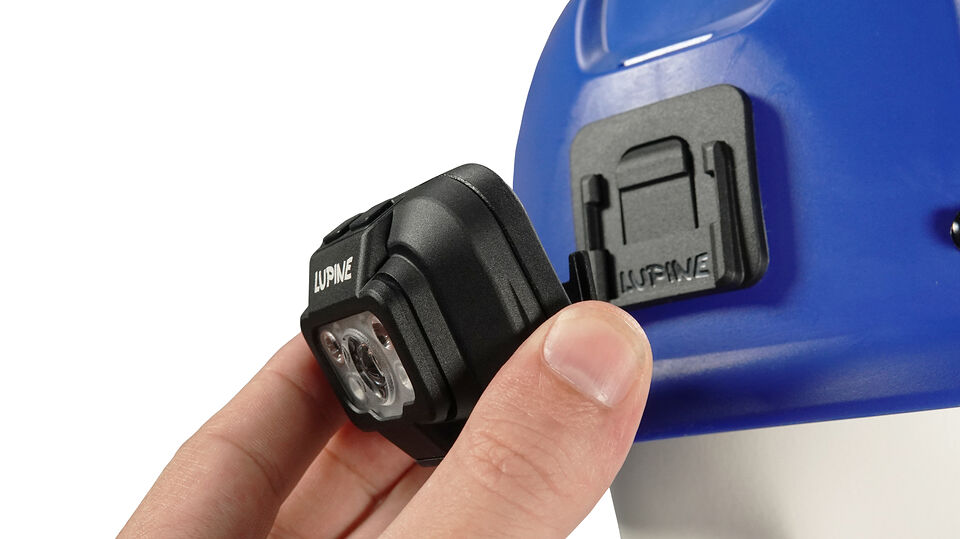 For your freedom
Hot or cold, rain or snow - with the Penta you don't worry about the weather but only about what is going on: You, your activity, your night, your freedom. The Penta is waterproof, impact resistant and with dimensions of just 62x46x30 and a weight of only 86g it is perfect for keeping your backpack as small as possible.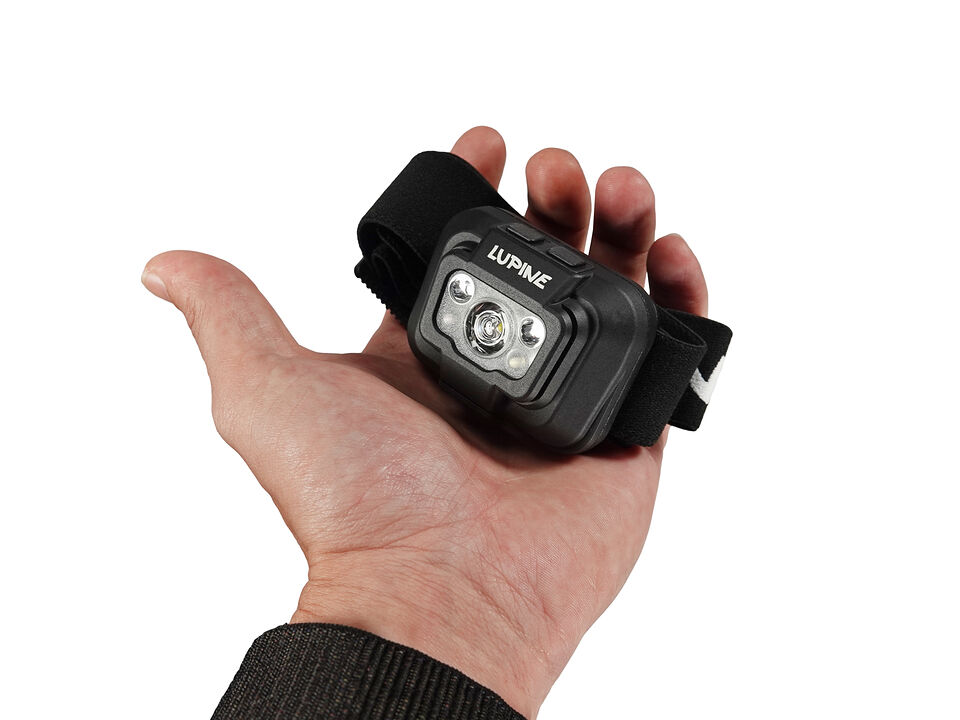 Lighting modes
With the Penta you have numerous lighting functions at your disposal: Two red light sources with different beam characteristics, which can either shine individually or together, a diffuse light that can be dimmed in steps and of course a main headlight that can be fired at 1000 lumens for a short time by double-clicking. The running time of the small penta is also remarkable, on the lowest level the diffuse light shines up to 120h or more than 5 days in a row.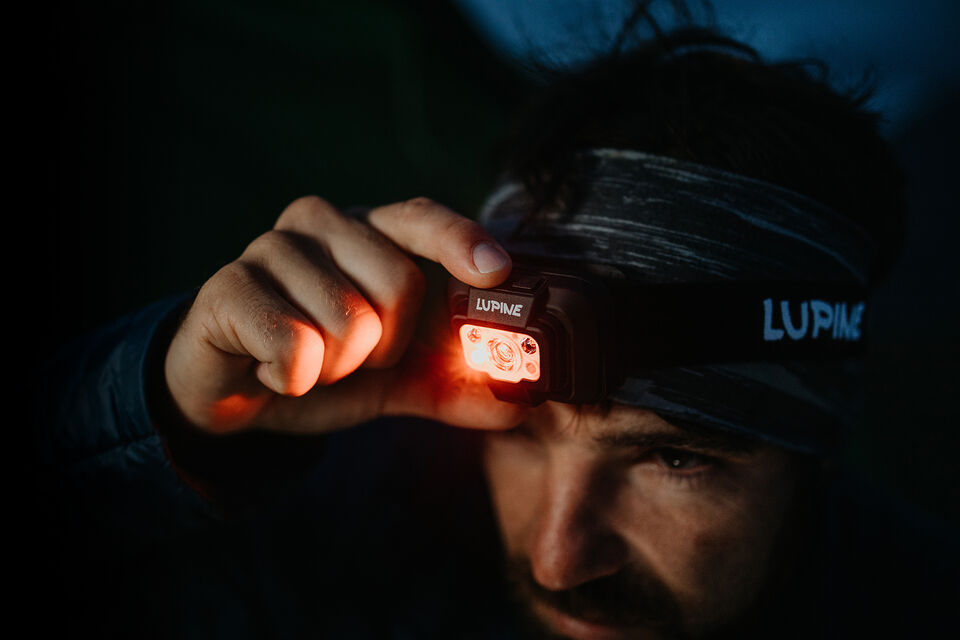 Technology
The housing of the Penta is not plastic, but consists, as you would expect from Lupine, of a black anodized aluminum alloy. This serves on the one hand for stability but above all for heat regulation that makes the Penta so powerful. The Penta's lens system is particularly efficient and combines three different LEDs with different beam angles to create a particularly pleasant light image.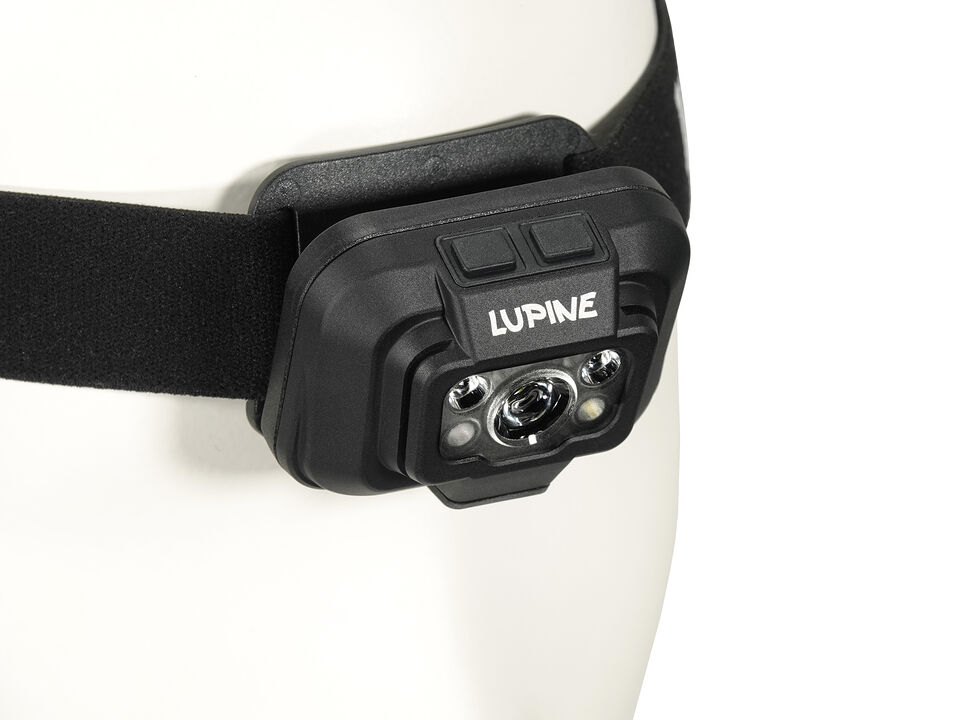 Rapid charging
The Penta is charged with USB-C and is fully compatible with our USB-One. Especially practical: On long journeys you can use one of our external batteries and the USB-One to charge the Penta and shine at the same time.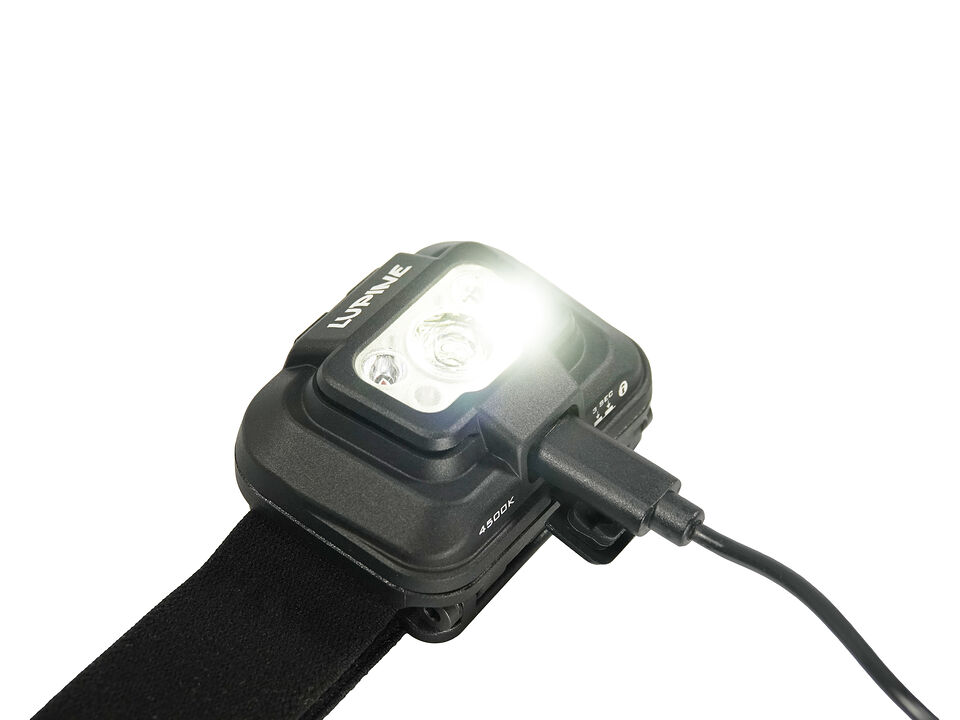 Choose your colour temperature
For improved visibility in snow, fog or if you prefer a warmer light, the Penta is available in 4500K (neutral white) or 5700K (daylight). The warmer light is especially pleasant for close-up activities and is less strenuous on the eye. Daylight is brighter and made for less fatigue on long-time tours.