Blika
One lamp, for all your adventures
Now new: With all-around improved 2400 lumens, significantly stronger spot, optimized red and green light, improved reading light and FrontClick change system.


Multisport
There are lamps for running, lamps for climbing, lamps for the bike and there is one for just about any of your adventures: in developing the Blika, we asked ourselves what a lamp must be able to do in order to enable the widest possible range of activities at night and combined the experience from all these segments in a single lamp - the Lupine Blika.
Now even cooler
Where there is light, there is heat. To keep our Blika even longer powerful, we have massively improved the cooling of the lamp head. So you have even with little airstream or already heated lamp now visibly more light than before.

And better
A spotlight twice as bright for more range, a more even reading, red and green light. The new Blika shines better than its predecessor in every way.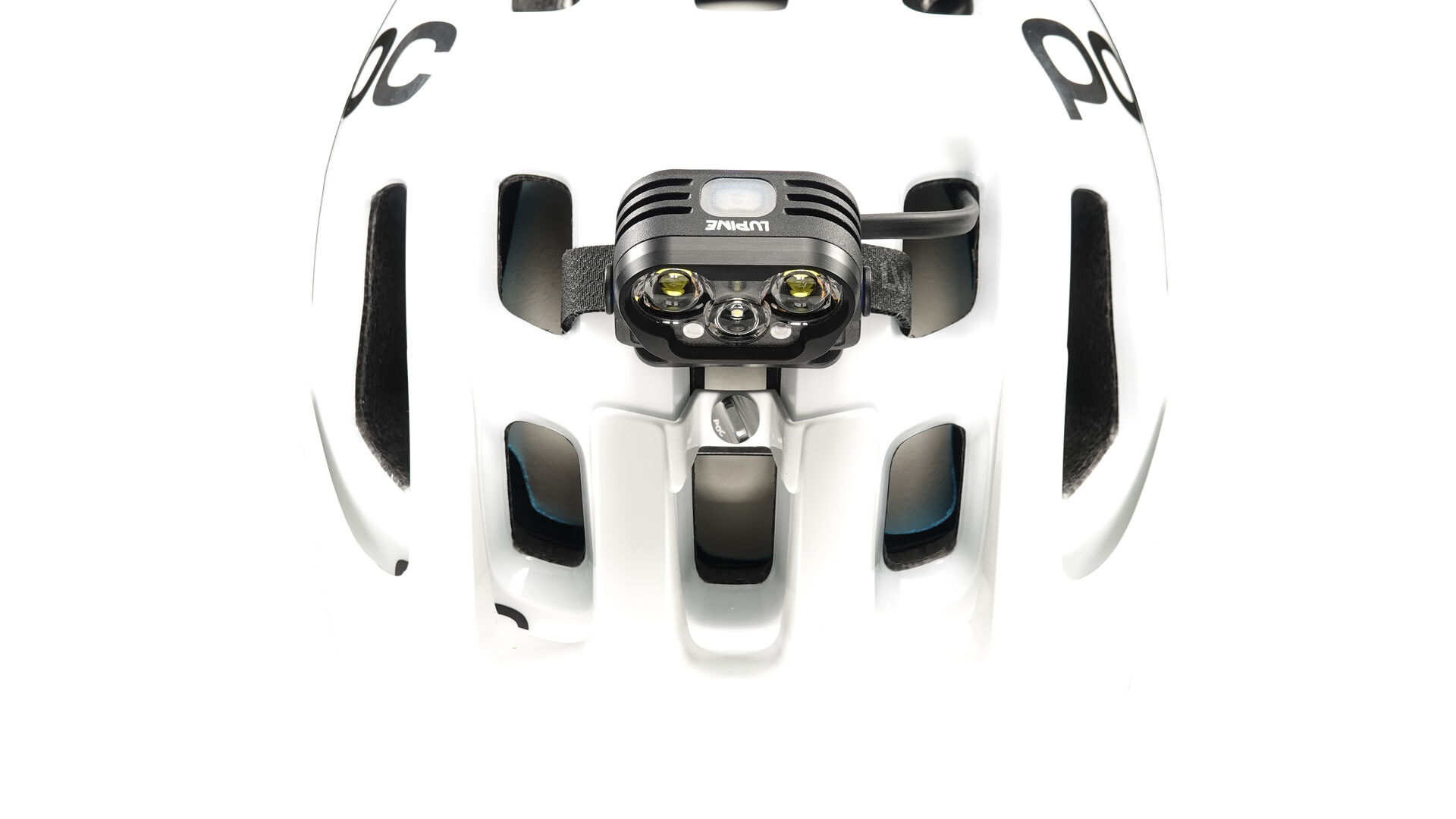 Thanks to the attention to detail
Minimally smaller but significantly brighter in any situation. In addition, we have optimized the secondary button - It now clicks more pleasantly and gives you a much better feedback, especially when you wear gloves.
Close-range or high-range light
For fast rides and difficult terrain, you want a lot of light and the widest possible, homogeneous light pattern. But to achieve a high range at the same time, the Blika combines the popular light pattern of a Piko, with a highly focused, switchable spot in the middle.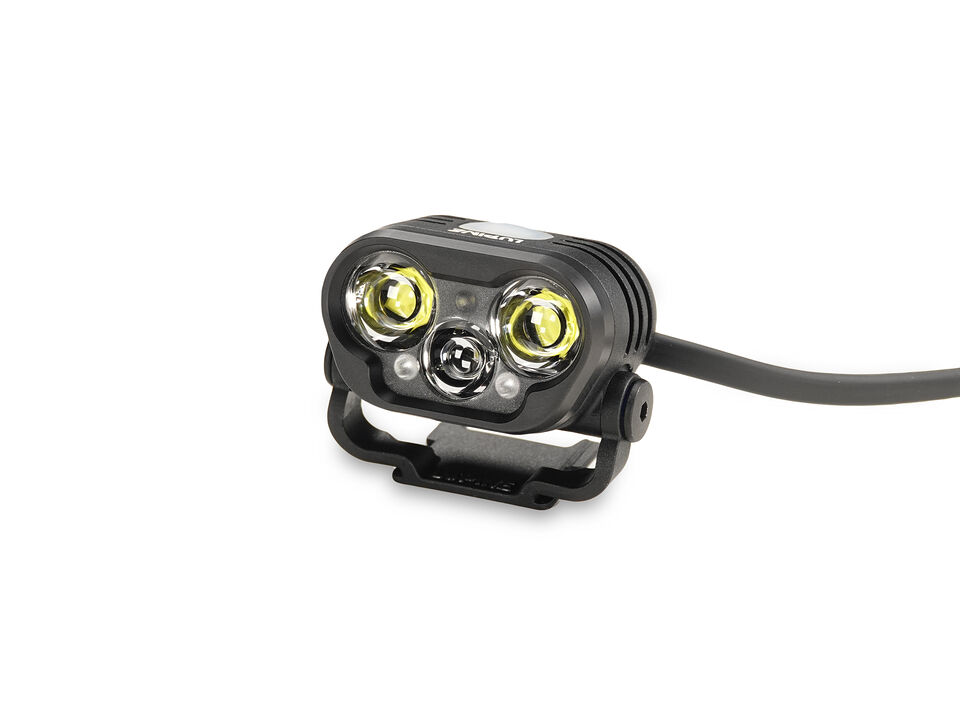 Diffuse reading and camping light
We're known for lots of light, but there are situations, like camping in a tent, where less light is simply more. The Blika has a dimmable reading light function for exactly this purpose.


Red and green light
Special activities require special light. A red and green light, adjustable in steps, is integrated in the Blika.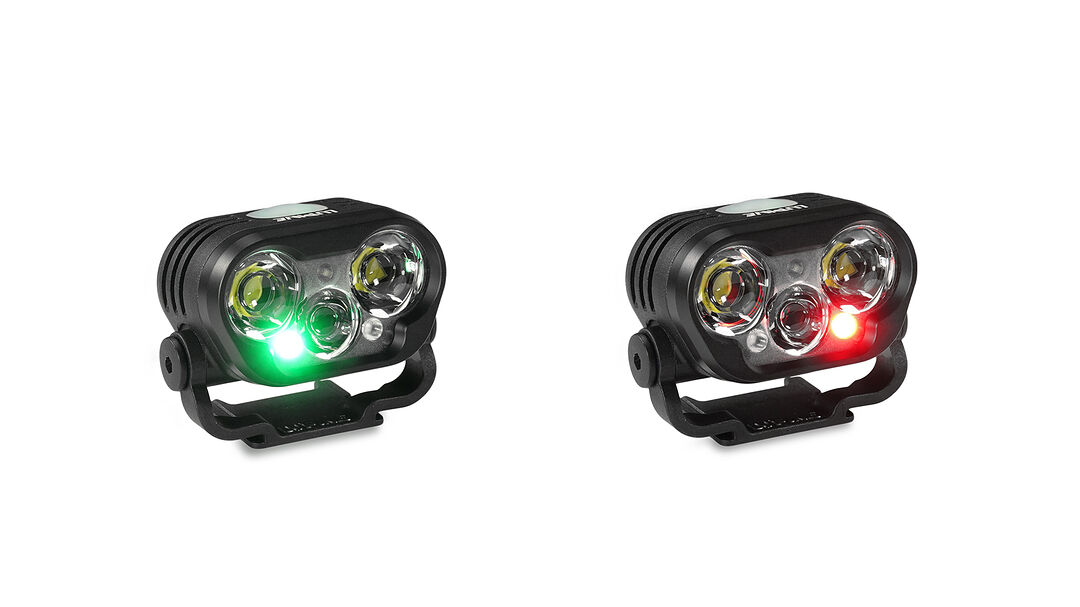 Two buttons - full control
Bei so vielen Funktionen haben wir uns natürlich Gedanken über eine möglichst direkte Bedienung gemacht und konzipierten ein neuartiges Bedienungssystem mit zwei unabhängig voneinander belegbaren Tastern. So hast du in jeder Situation Zugriff auf sämtliche Leuchtstufen und Spezialfunktionen.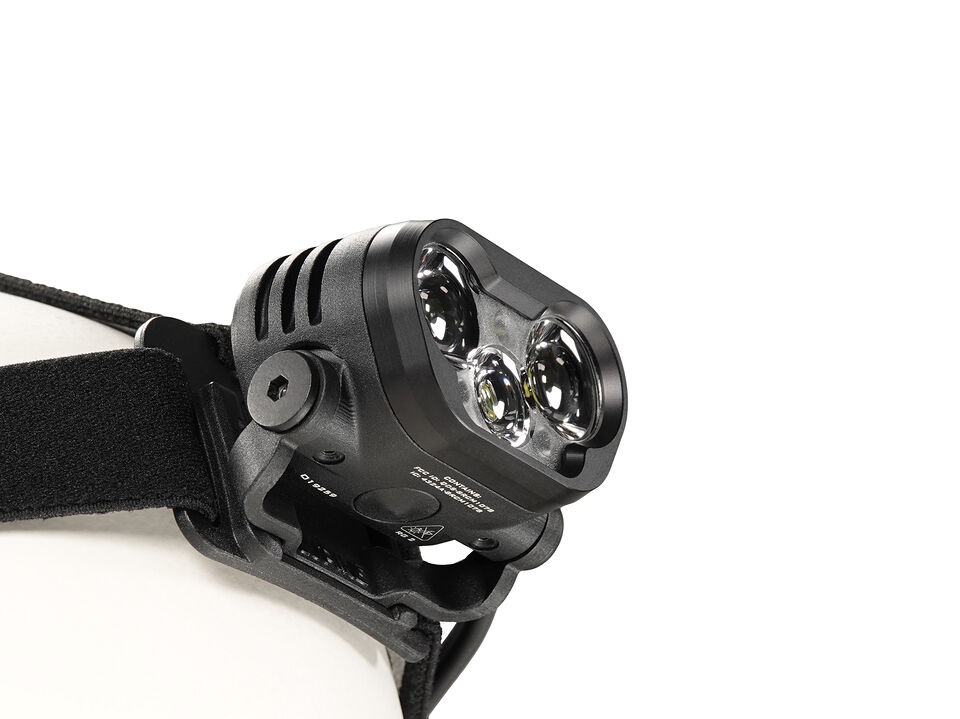 FrontClick
With the FrontClick quick-change system you are more flexible than ever. You turn your headlamp into a helmet lamp or change your lamp head from one helmet to the next, in a few seconds, without any tools. The ultra-flat mounting plate is fixed with a special 3M adhesive pad or the proven Lupine hook n loop fasten system on your helmet, the lamp simply clicked in.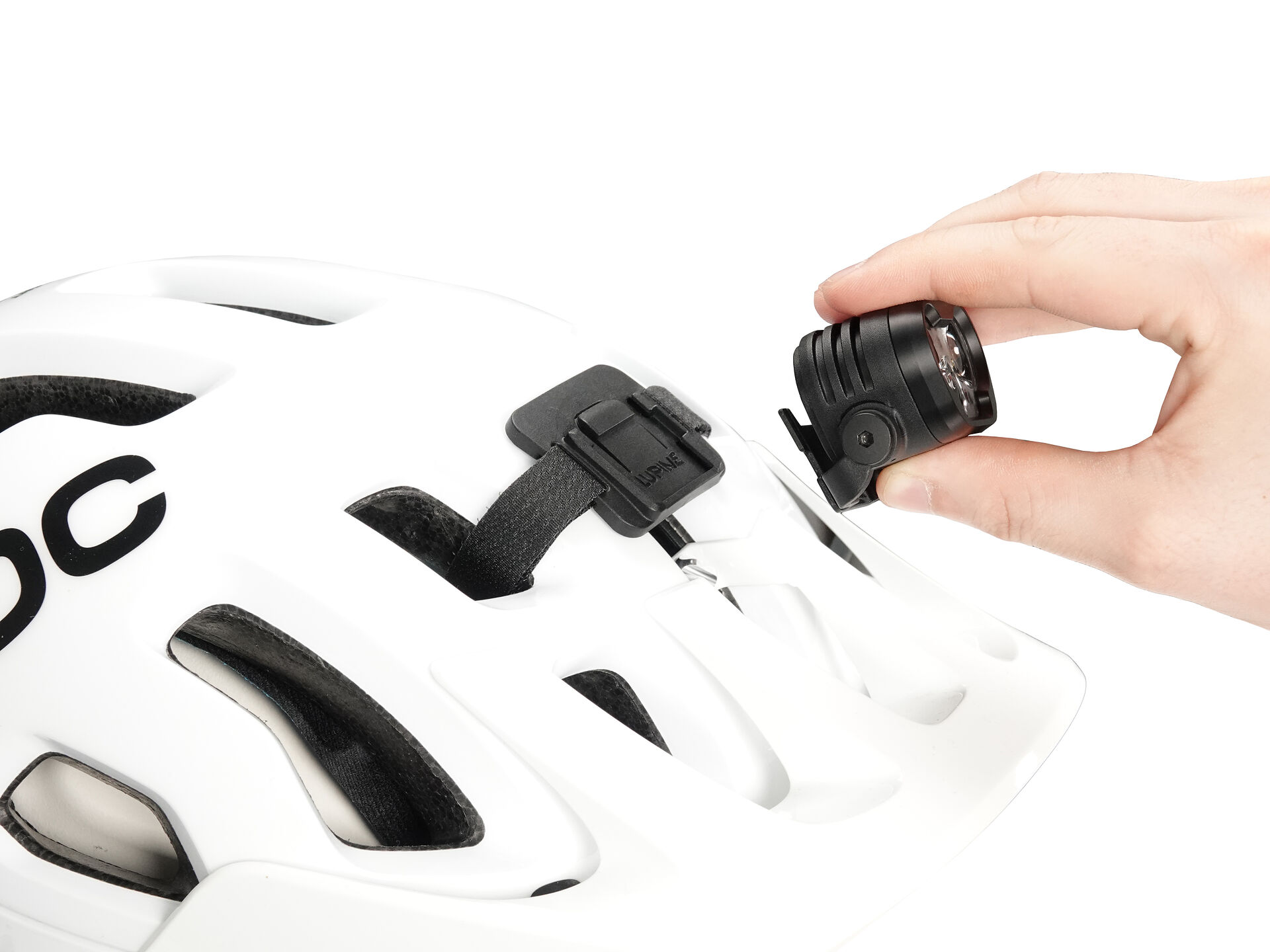 Remote control
With the optional 2-button Bluetooth remote control of the Blika, you can now switch between light levels and special functions even more easily. You can choose between two different operating concepts. You can switch back and forth between the light levels like a gear shift or use one of the buttons for the main light and the other for direct control of the special functions, such as red or green light.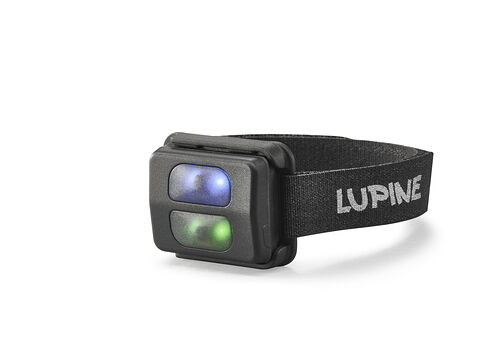 App - Lupine Light Control 2.0
The Blika app allows you to do even more: you put your light levels and special functions on the button you want. You save your settings, create individual profiles for your activities and simply reuse them when you need them again.