Neo
High performance from a small lamp
The Lupine Neo helmet lamp is equipped with up to 80 hours of battery life, amazing 1000 lumens and its perfectly conceived luminous image.


Product features
IP 68 (water resistance) and IK 09 (impact strength): Our Neo meets high industrial standards.


About Neo
With Neo, we wanted the full Lupine technology in the smallest lamp that we have ever built. We have thought of everything what it needs to make a Lupine to a real Lupine: Active thermal management, five different light modes, numerous additional functions and a high-quality, lightweight and extremely robust aluminum housing.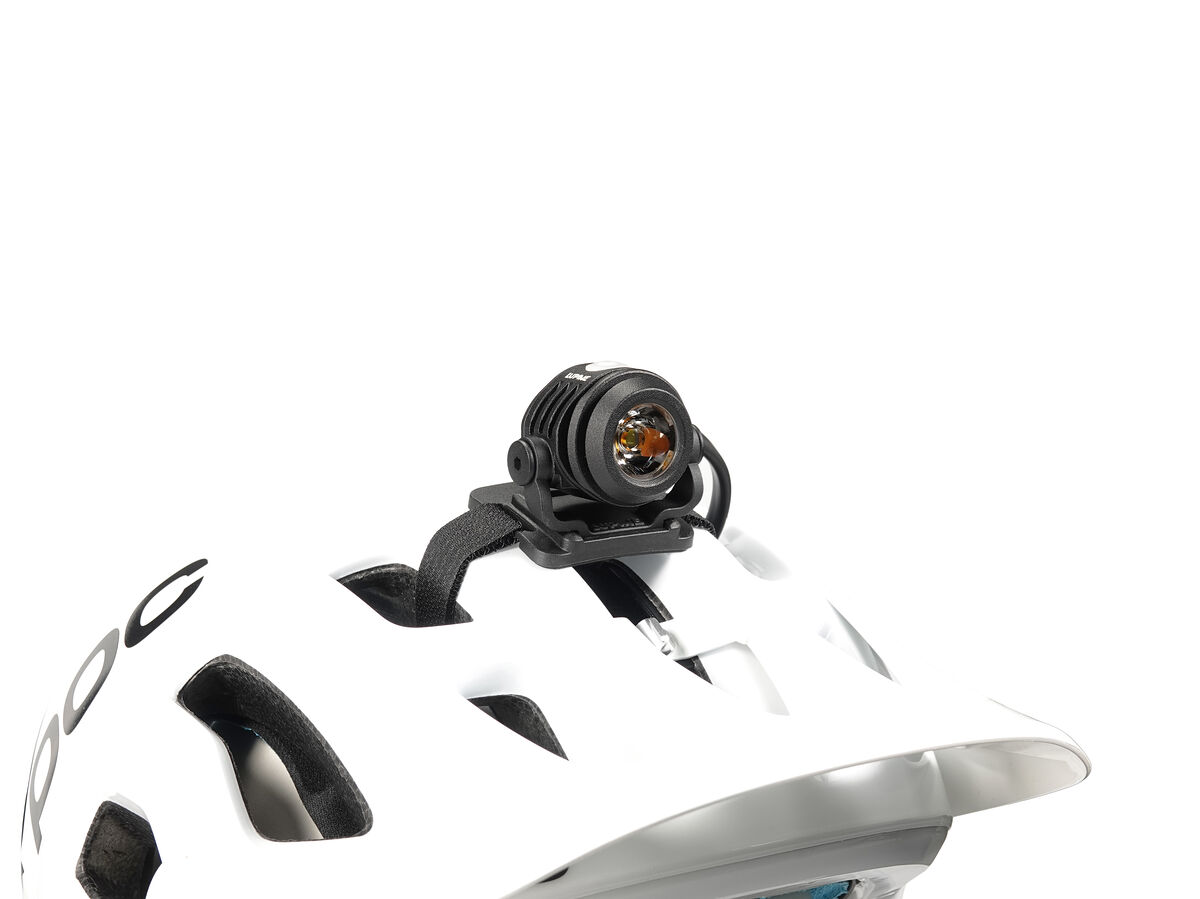 Smaller and more
The Neo is only weighing 50 grams, so it is barely noticeable on your head even after hours of wearing on your head. In addition we integrated a redlight, for reading maps discreetly, and particularly effective optics. In the Neo, a single CREE XM-L3 chip of the latest generation performs impressive 1000 lumens.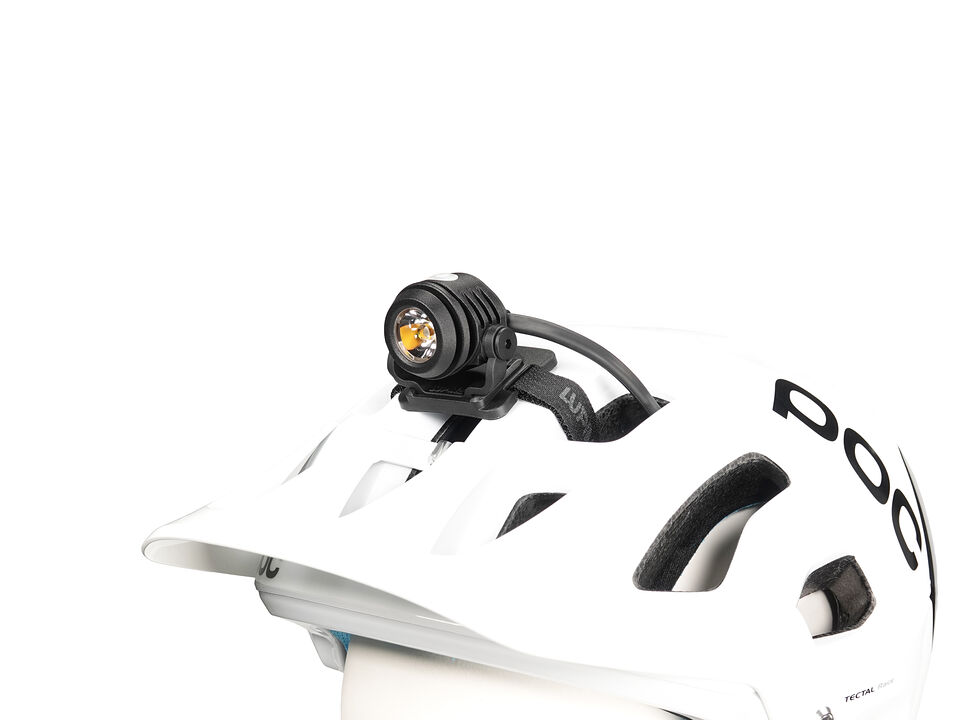 For you
In developing the Neo we focussed on a high-usable light distribution and long-lasting, high luminance value set. The wide angle of the edge light makes it easy to view your environment. The narrow central spot yet offers you an excellent range of more than 120 meters and the attached diffuser makes reduced glare and a softer light when you need.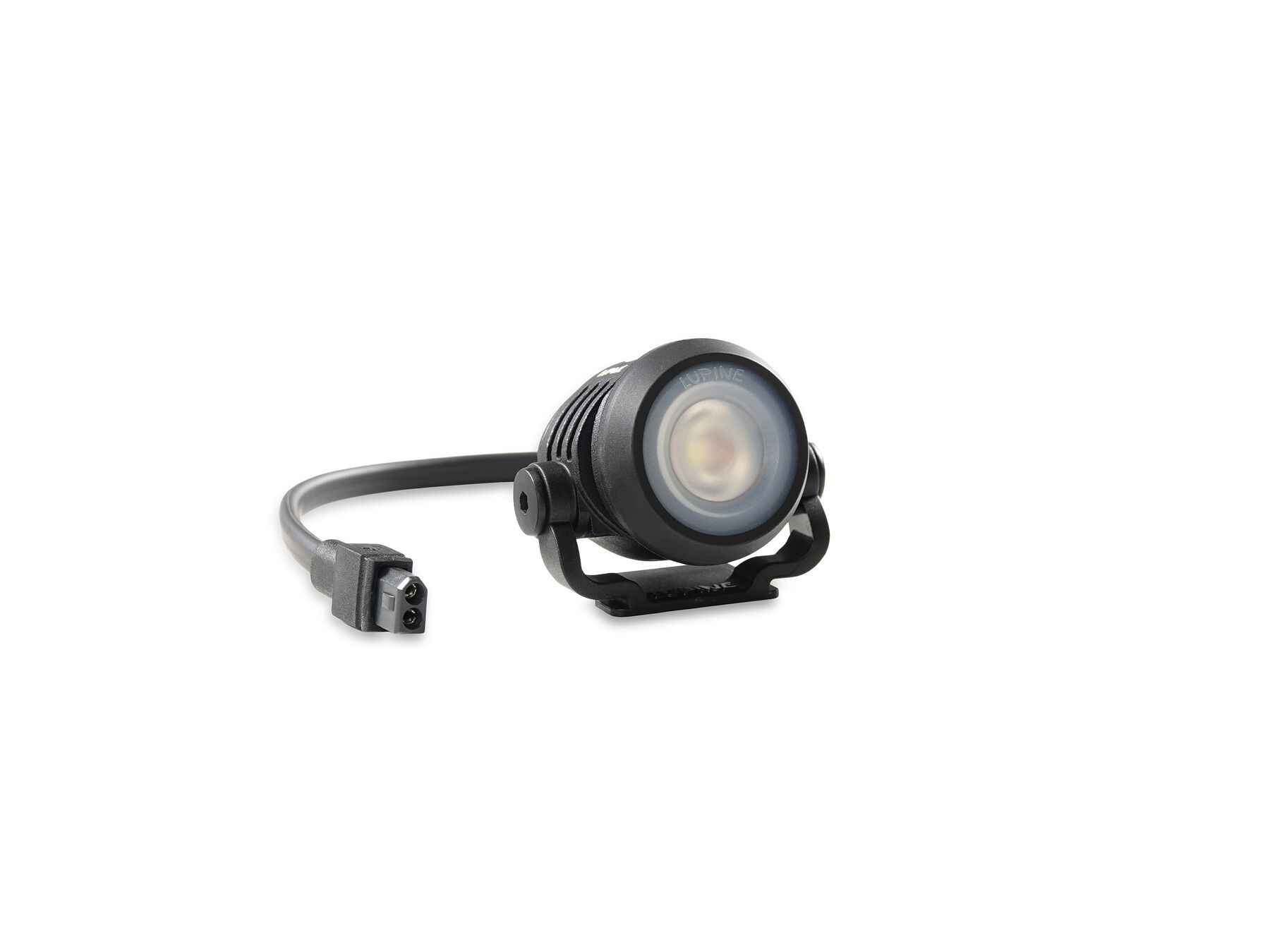 Individually Adjustable
The Neo offers you a choice of five pre-programmed light modes. With a single keystroke you are switching between 2 steps, 3 steps or 4 steps mode and the integrated red light, easily.
In addition, more functions, such as the SOS or alpine emergency signal, are available.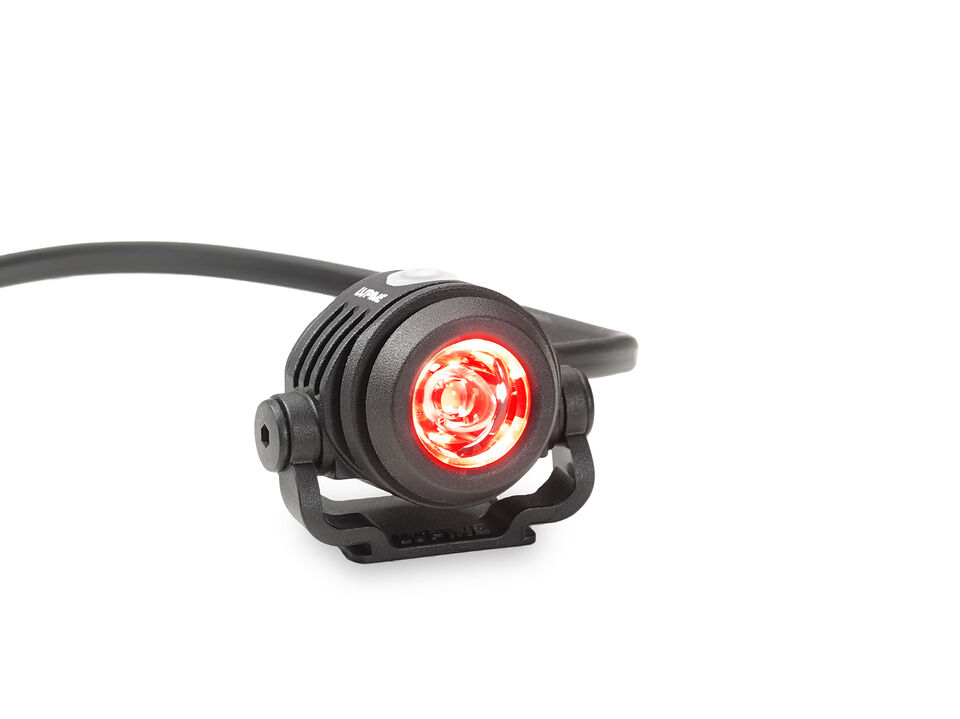 FrontClick
With the FrontClick quick-change system, you're more flexible than ever before. You turn your headlamp into a helmet lamp or change your lamp head from one to the next helmet, in a few seconds, without any tools.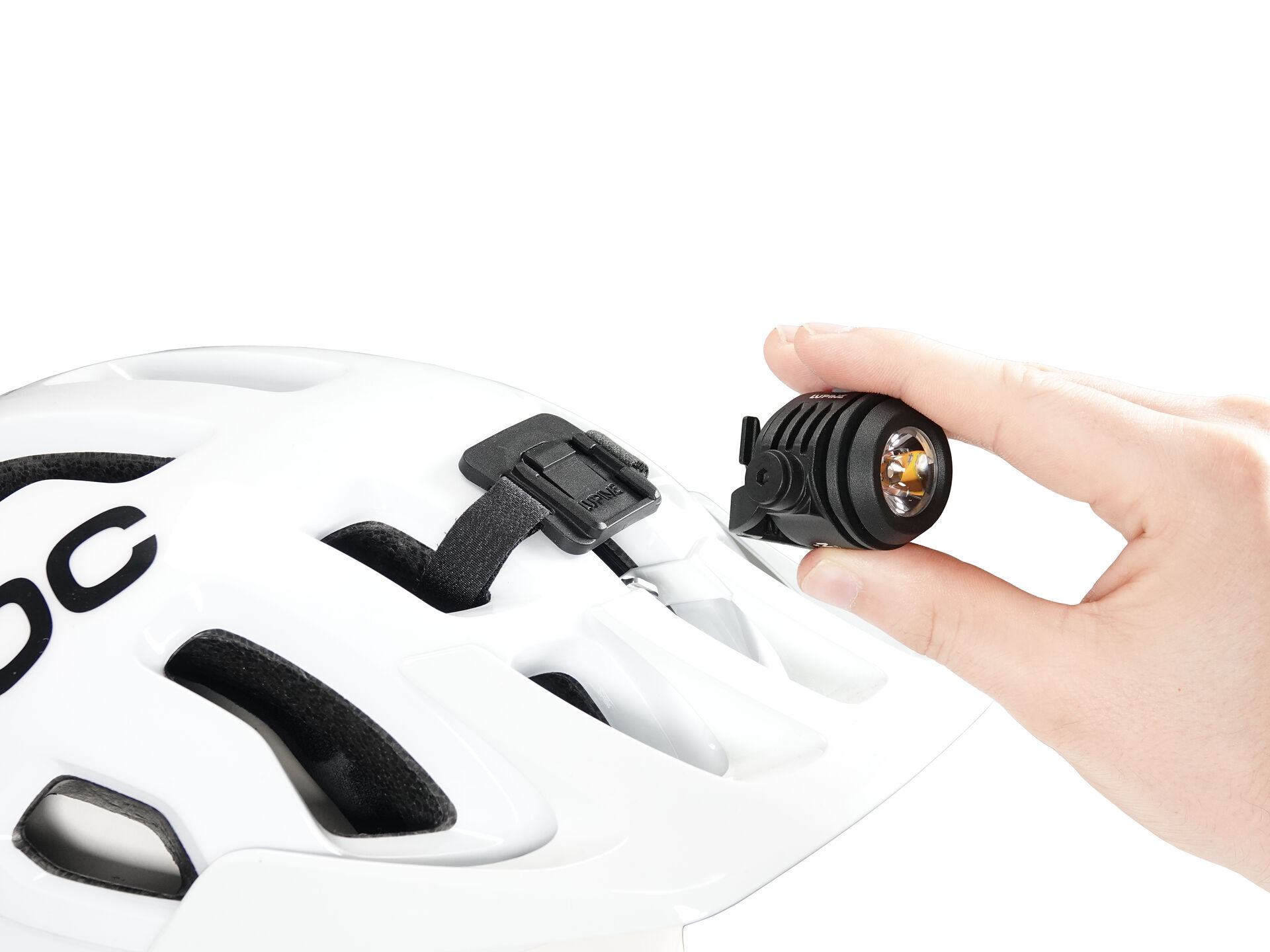 Battery technology
The 135g lightweight Li-Ion battery supplies the Neo up to 80 hours with energy. He can either be attached to the helmet directly or be transported with the supplied extension cable in your backpack.The Neo helmet lamp is available in two different battery models:
3.5 Ah Hardcase battery without display
3.5 Ah SmartCore battery. This has a capacity display with integrated taillight function.
Our extensive accessory guarantees a safe and easy mounting on almost any helmet and handlebar.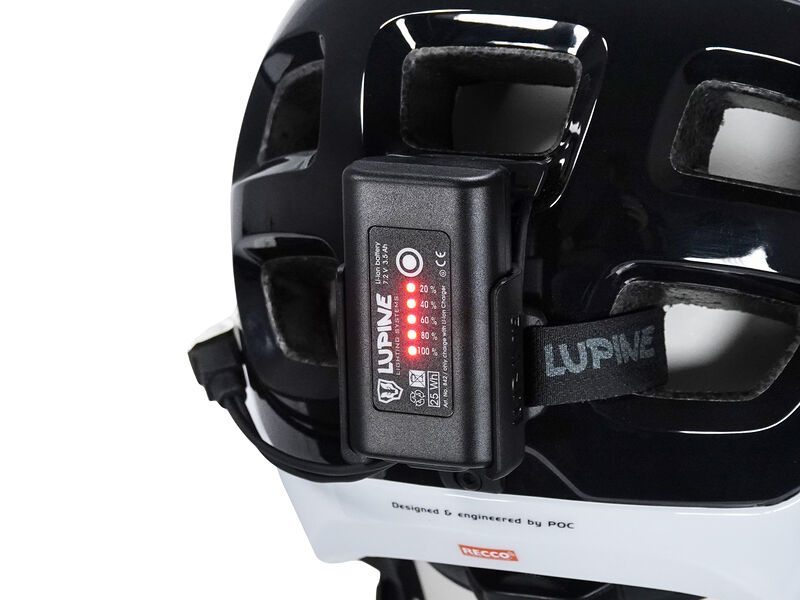 Possibilities
With the Neo you have more than just a headlamp. You own a lamp head for any situation.
You´re transforming it from a headlamp to a helmet lamp, or attaching it to your handlebar via quick release in a few minutes. Our individual mountkits offer you the right attachement for each of your activities.