C14
45 lumen rear light and saddle clamp in one
The world's first rear light for e-bikes integrated into the seat clamp: Now with brakelight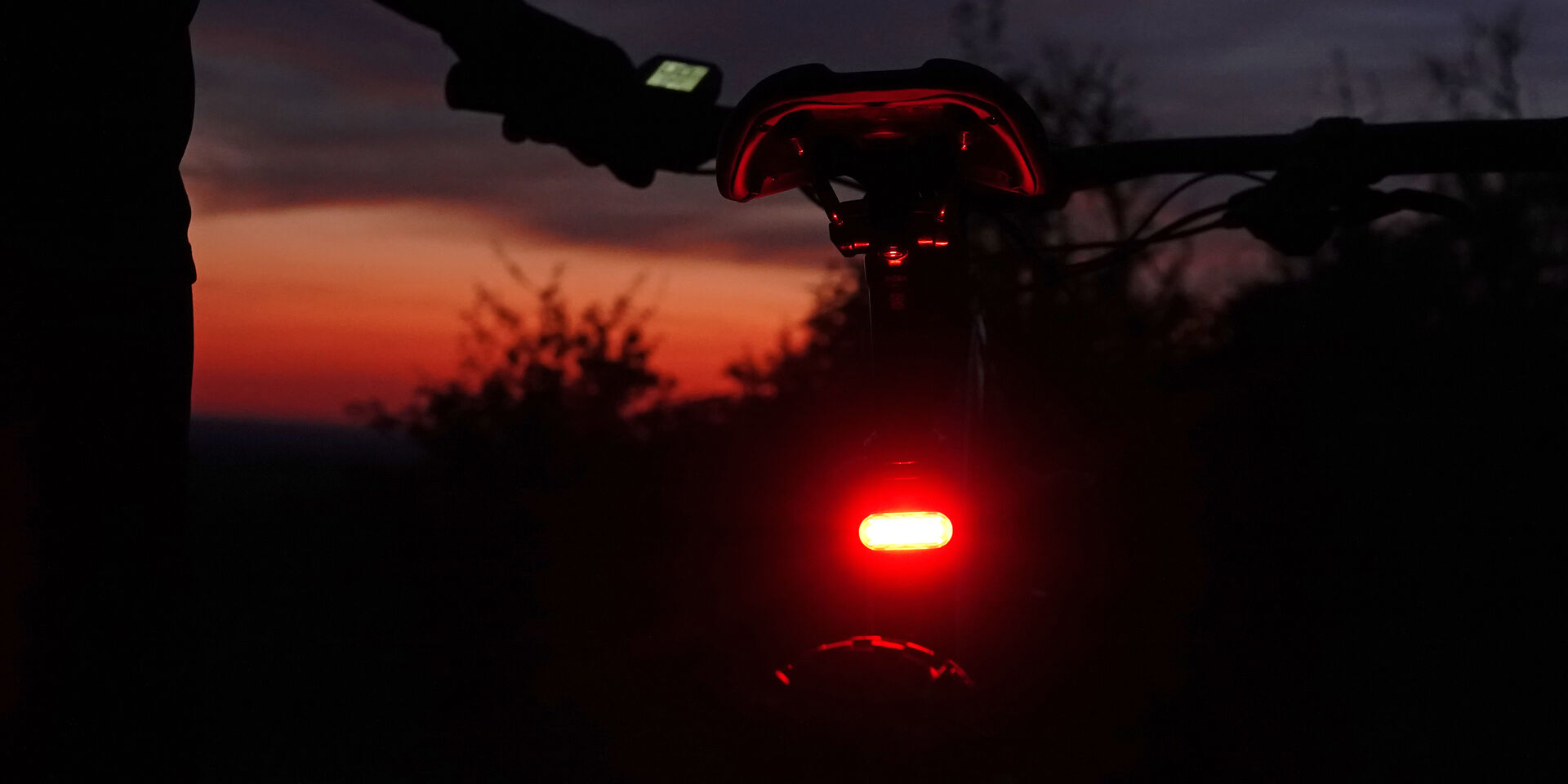 now with brake light function
The C14 for e-bikes now comes with optional brake light: A G-sensor detects your movement and automatically becomes brighter as soon as you brake. So you warn your rear reliably and are even safer on the road.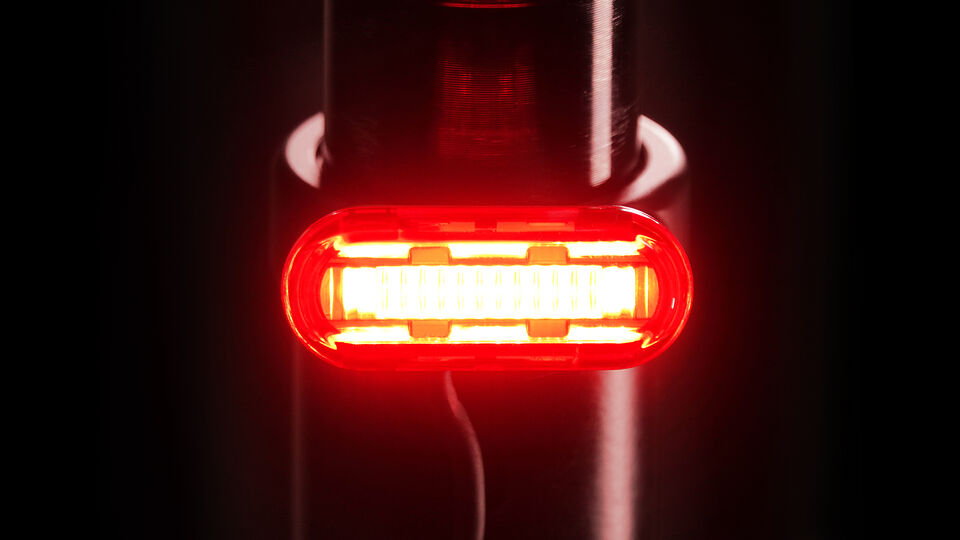 A taillight, like no taillight
There are saddle clamps, tail lights and now there are both in one - Lupine C14. The exceptionally powerful 45 lumen rear light is fully integrated into the saddle clamp.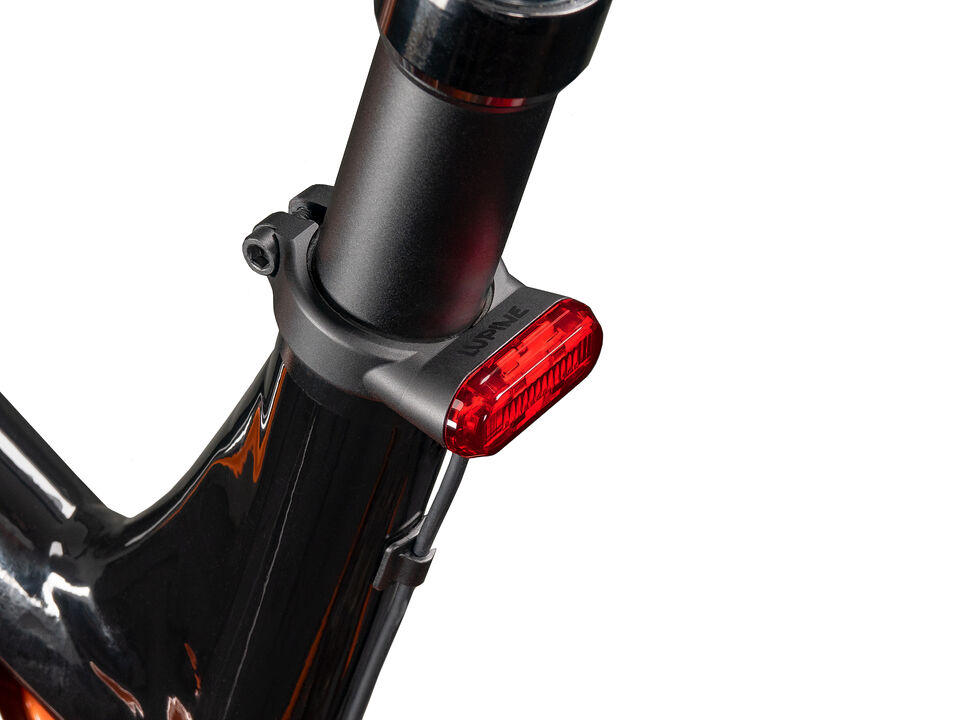 Robust, durable and long-lasting
The saddle clamp and the integrated rear light are made of black anodized, CNC-milled aluminium, the optics are made of robust polycarbonate. The C14 is impact resistant and waterproof according to IPX6.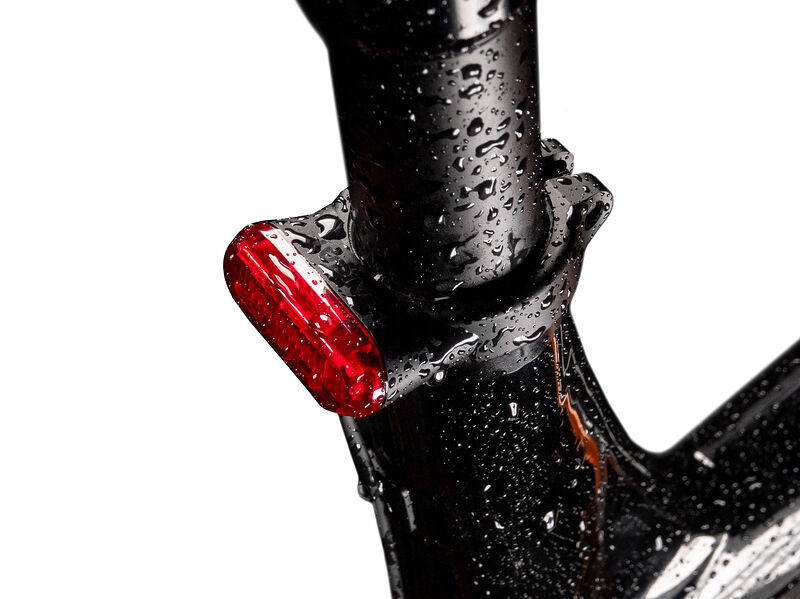 240 degree visibility
Thanks to the latest COB technology and powerful Fresnel lenses, the C14 achieves all-round high visibility with reduced glare. The special arrangement of the 14 LEDs and an ingenious lens system also create a previously unattained, homogeneous lighting characteristic.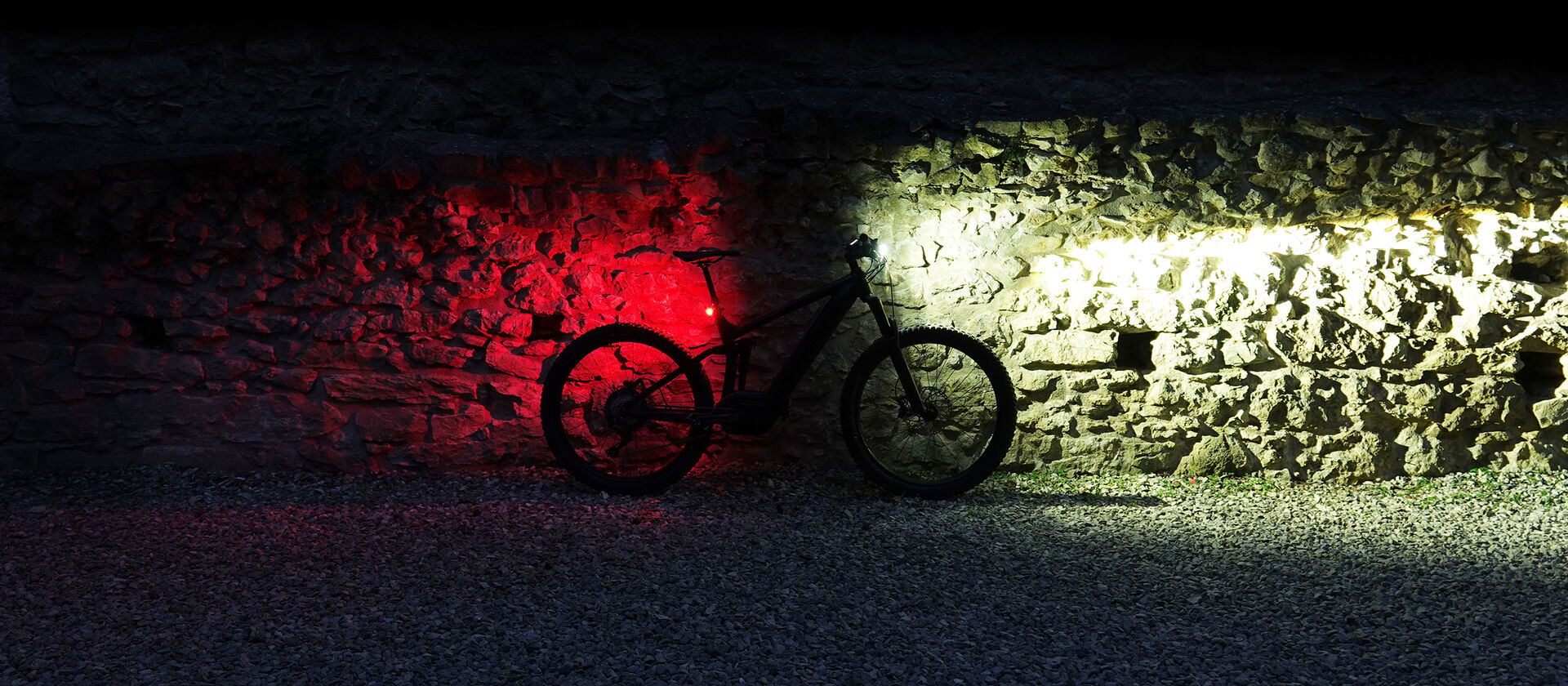 A part of your bike
The C14 combines theft protection and visual appeal like no other: The unique integration of the rear light into the saddle clamp makes the C14 a fixed part of your bike.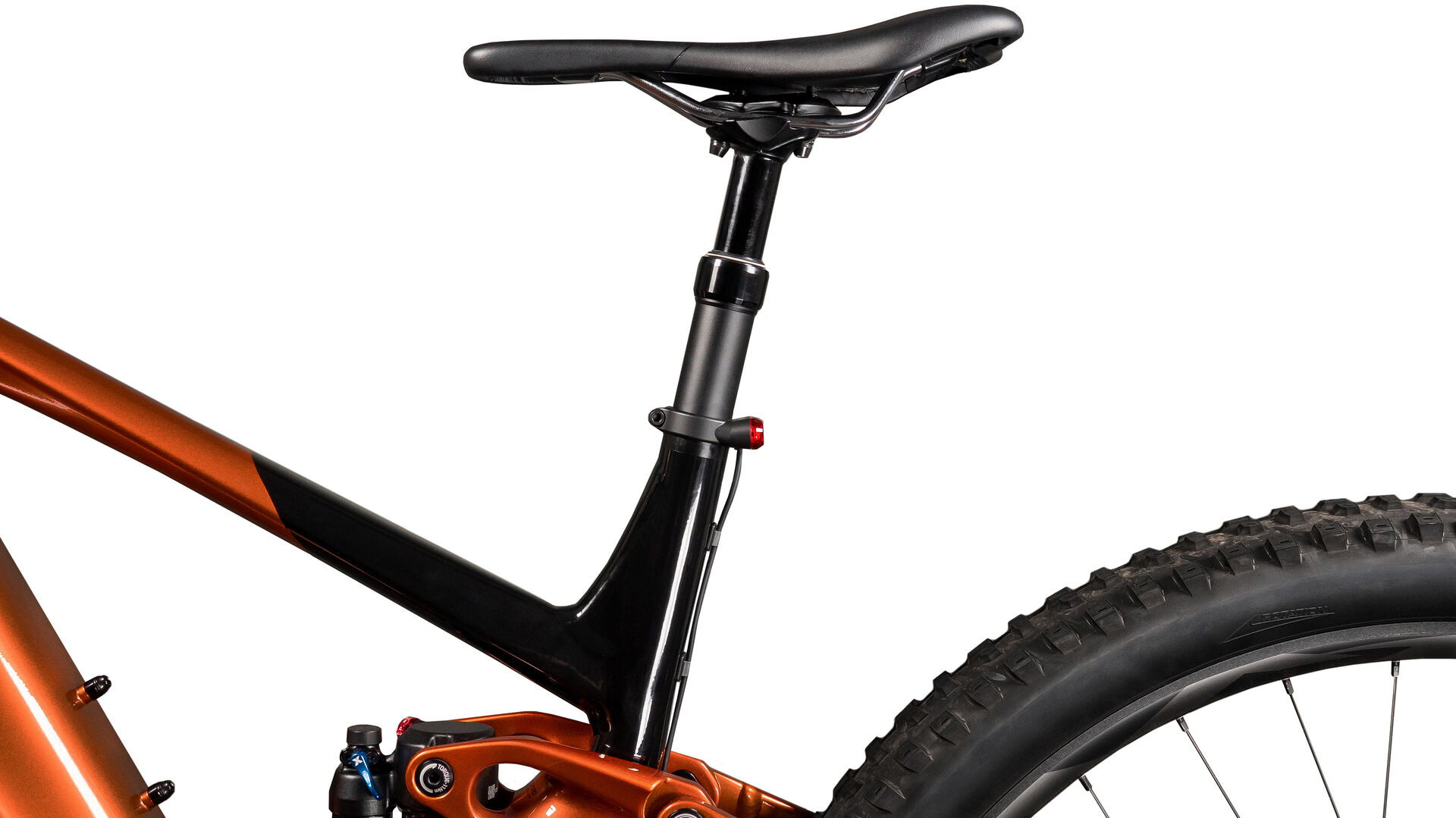 Push button on the rear light
The rear light is activated via a push-button or directly via the e-bike's on-board computer. Why an additional button? Quite simple: In the woods or in a group you want to switch off your taillight without switching off your front light or your whole drive unit.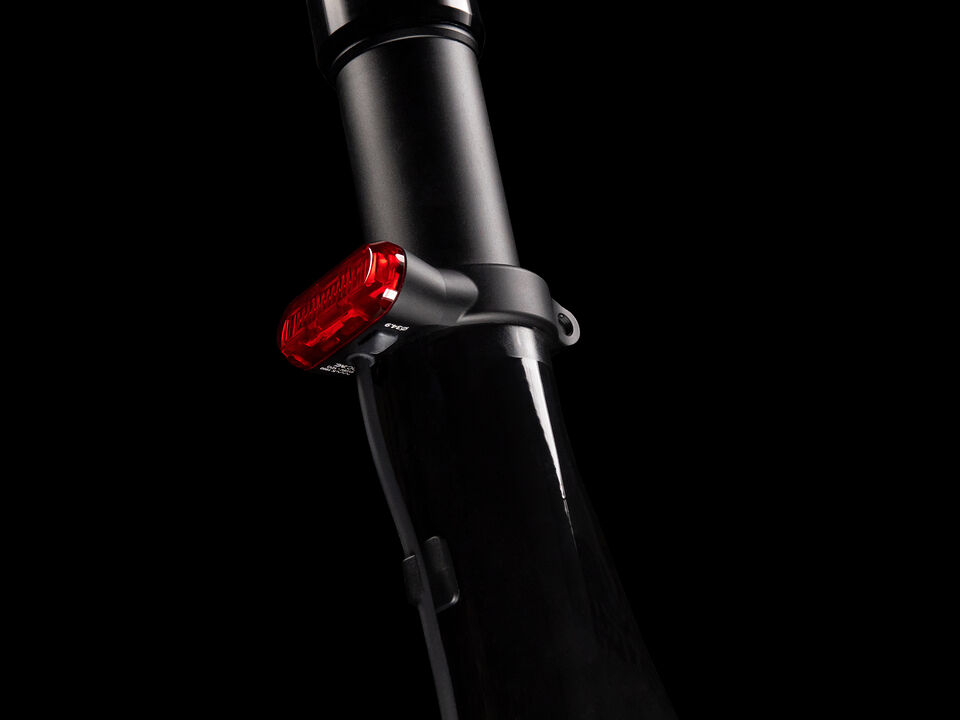 Ready to go
An integrated stop lip ensures simple and always defined assembly. The seat clamp reliably fixes any seat post with up to 7NM in the seat tube.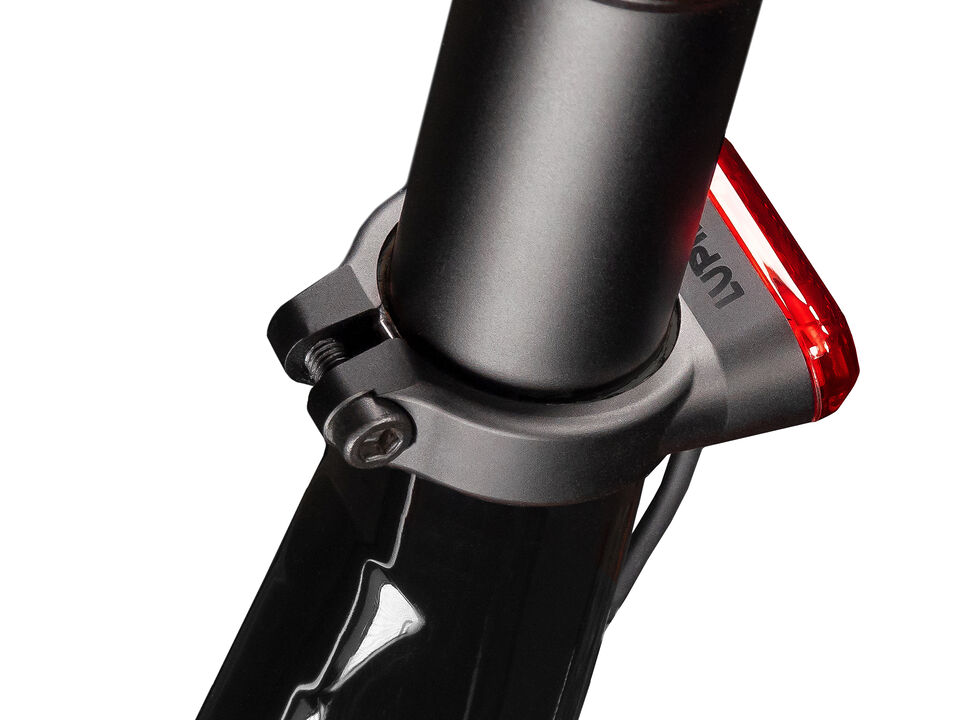 For almost every e-bike
Bosch, Shimano, Brose, Yamaha: The C14 connects directly to the motor of your e-bike and is compatible with all current E-MTBs. The operation of the C14 is approved for all e-bikes up to 25km/h, in accordance with the german StVZO.
For almost every diameter
The C14 is available in standard diameters of 31.8mm, 34.9mm, 35.6mm, 36.4mm and 38,6mm.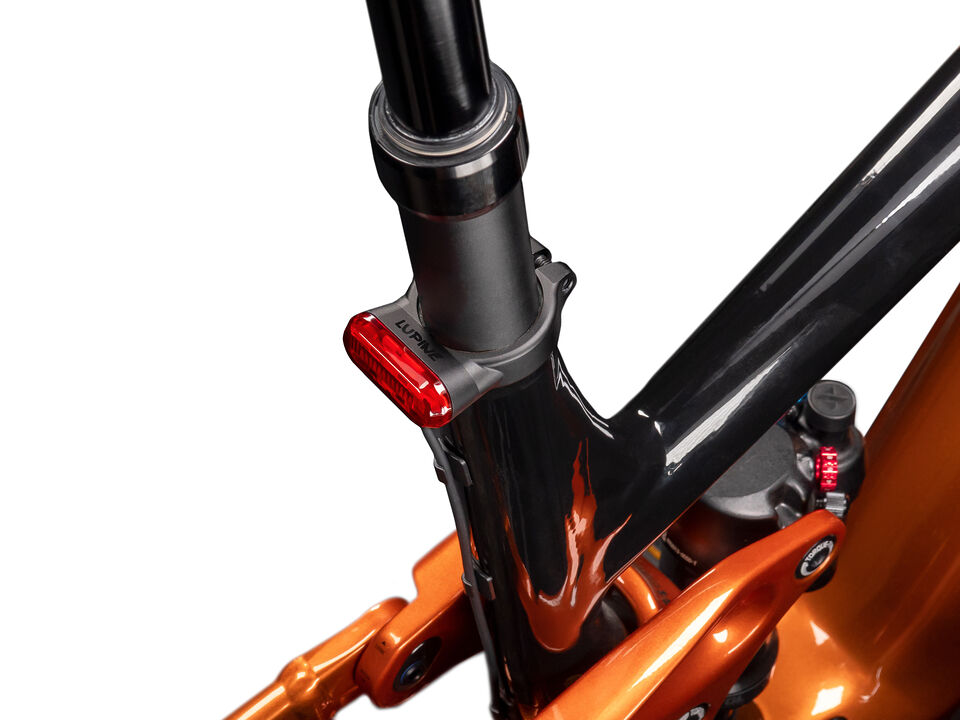 the seatpost
In some cases, for example, if your seat clamp is positioned very low, it may be useful to install the C14 directly on the seatpost itself. For this purpose, we have developed the C14 SP. The two-piece bracket clamp of the C14 SP allows for easy and quick installation without having to dismantle the seatpost.


Learn more

and your luggage rack
As an alternative to the seat clamp, the C14 G can also be mounted on standard luggage racks

Buy