C14 Mag
Magically Magnetic
45 lumens, integrated rechargeable battery, brake light, brightness sensor and a unseen, innovative magnetic mount for mounting on the saddle stays - this is the C14 Mag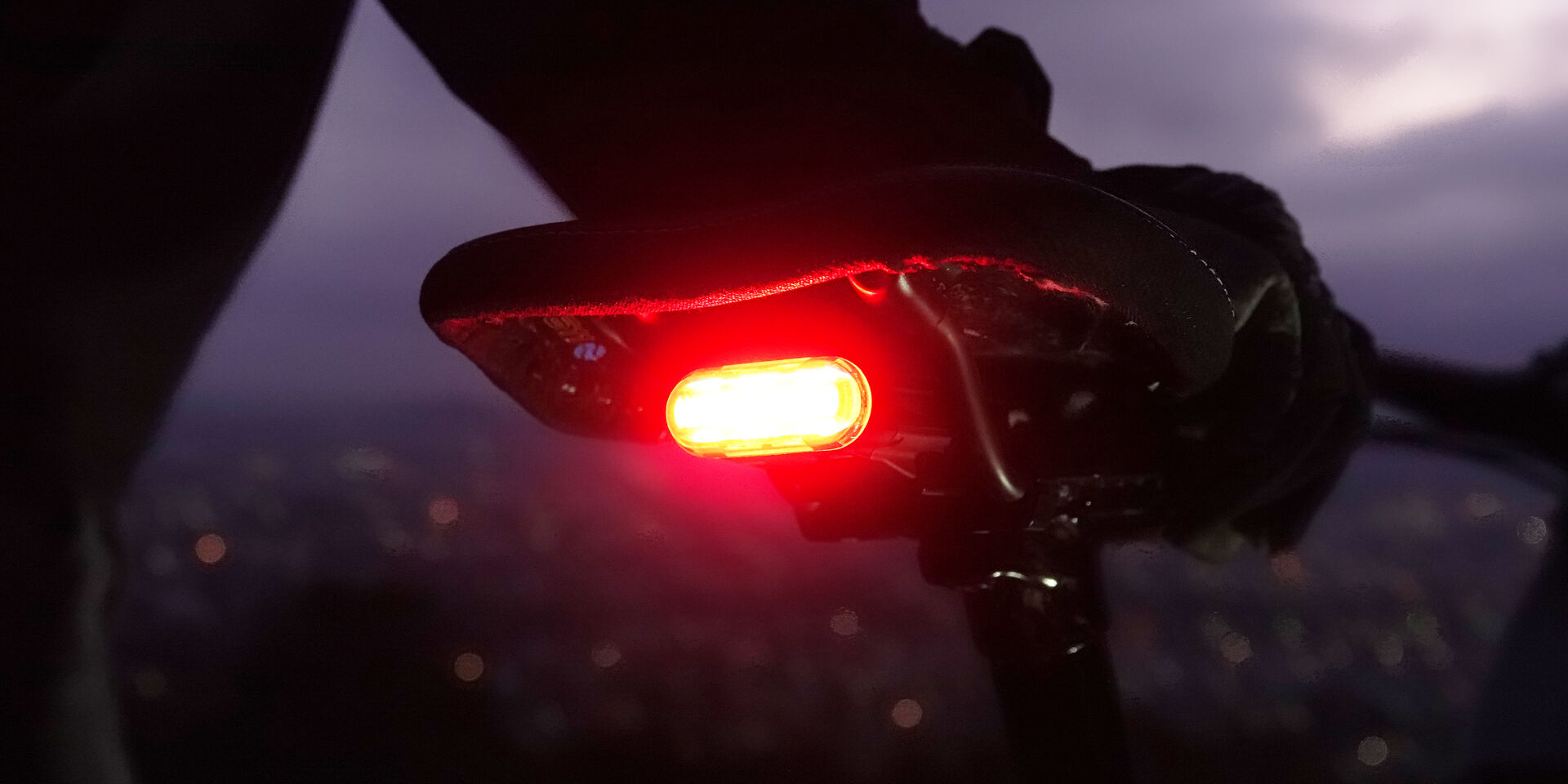 Brake light
Wouldn't it be nice if you could warn the person behind you of an emergency braking? No problem - in the event of a braking maneuver, a G-sensor reliably detects your movement and makes the C14 Mag brighter for a short time.

Brightness sensor
The C14 Mag has a button that is easy to reach even while driving. However, if you want to concentrate exclusively on the ride, you can also rely on the automatic mode. Here, a brightness sensor scans your ambient light and activates your rear light as soon as you need it to be seen.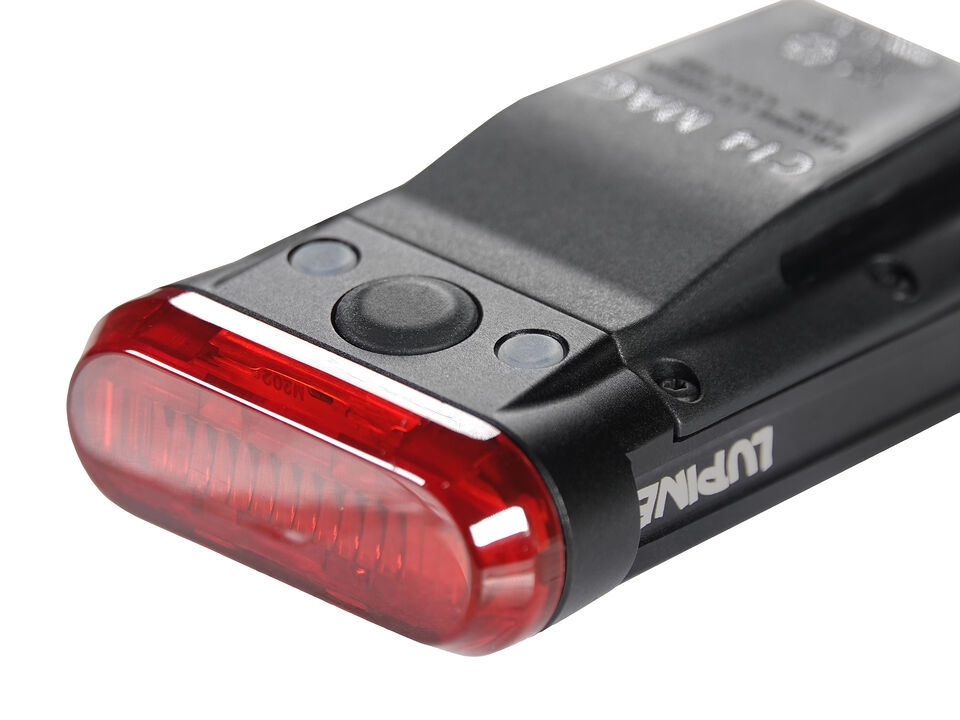 Decide how you want to be seen
The international version of the C14 Mag offers numerous options: In addition to brake light and two different power levels of continuous light, you can just as well make your taillight flash or pulse like a heartbeat to further improve visibility.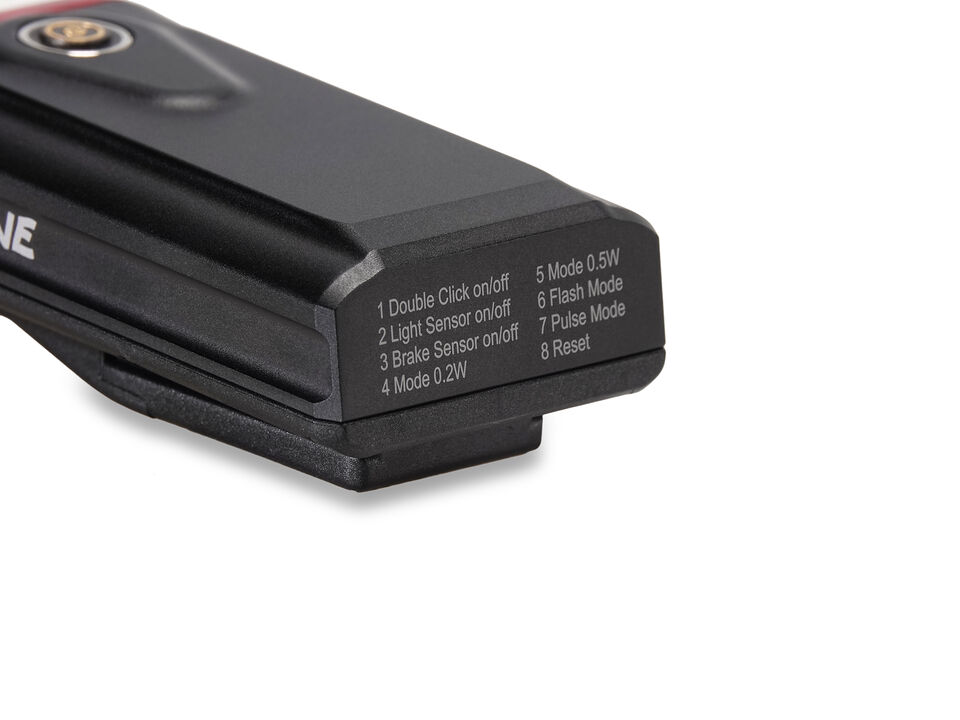 240° Visible
A taillight has one main task: to be seen. The light characteristic of the C14 Mag is particularly homogeneous and striking. In addition, the light is emitted at an angle of 240° and thus guarantees all-round good visibility - even from the side.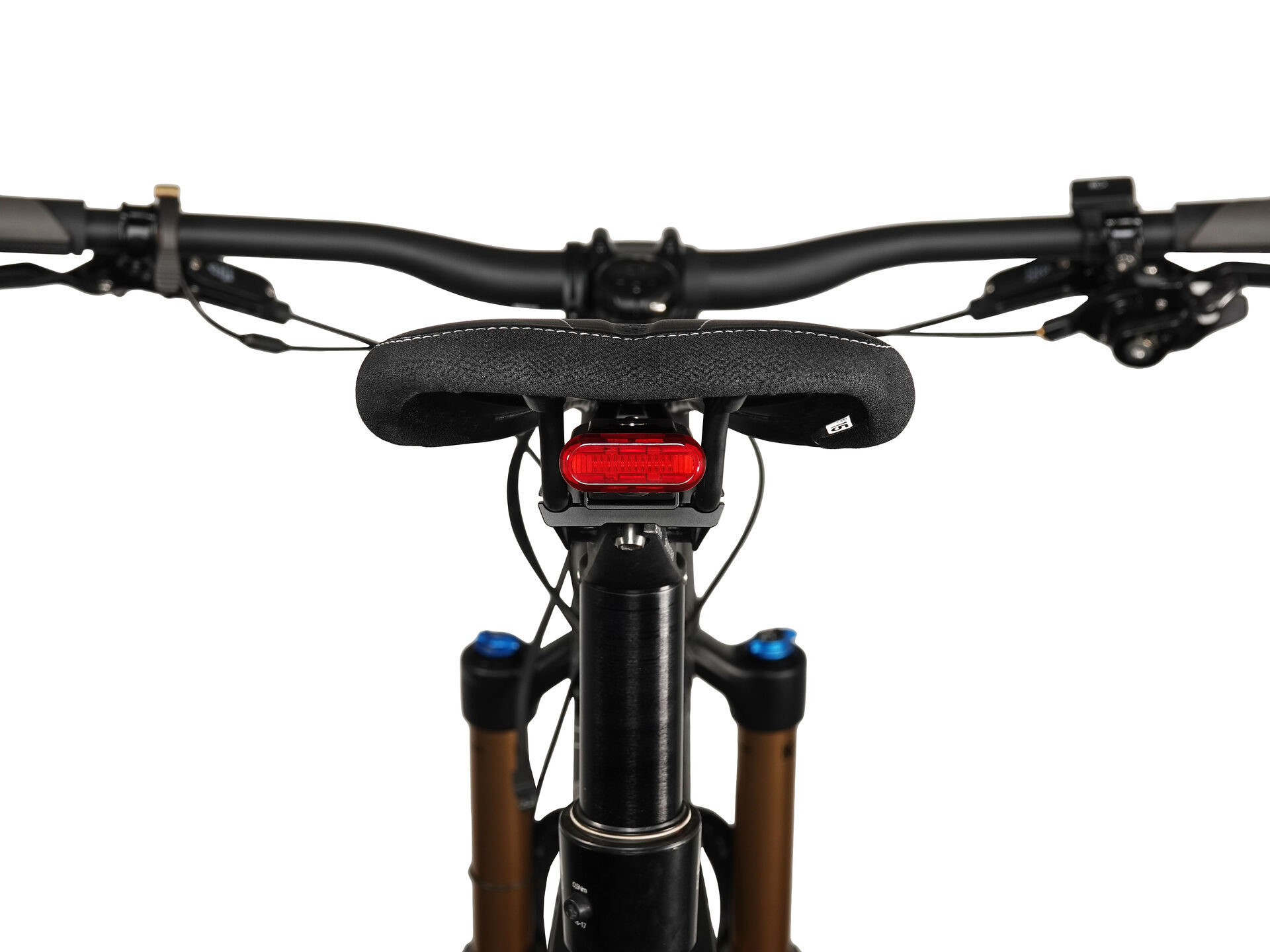 Water and shock resistant
Water and dirt is transported from the rear wheel directly to the saddle. But do not worry - the C14 Mag is water and impact resistant according to IP68 and IK09.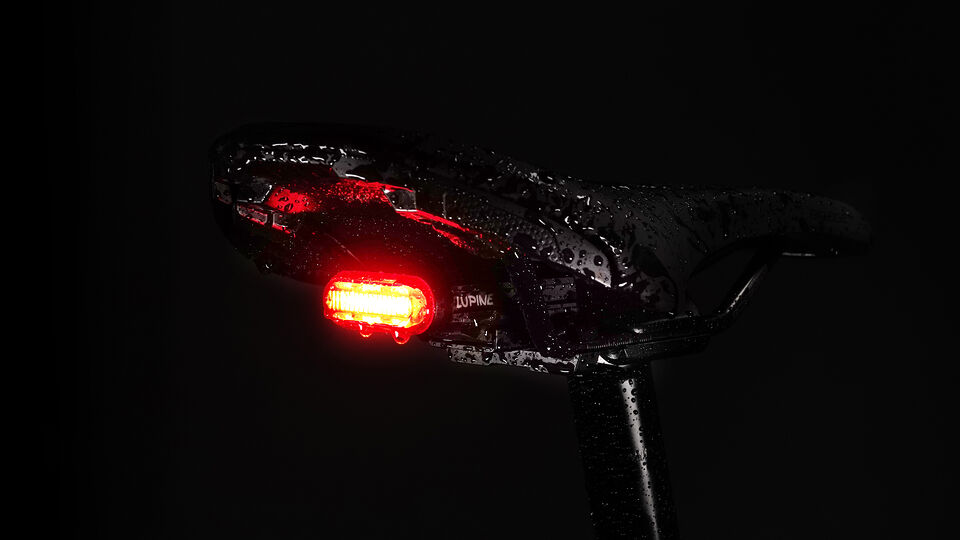 Aluminum in top shape
Like every Lupine, our C14 Mag and also its holder is milled from one piece of aluminum. This makes them lightweight, durable, waterproof and at the same time extremely beautiful.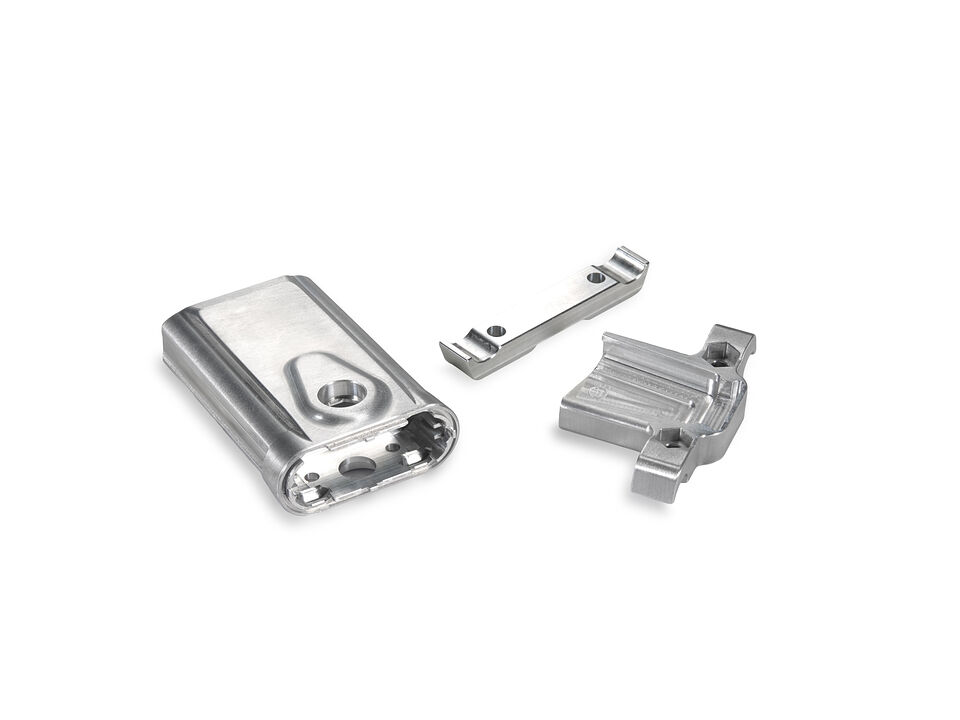 Is my saddle compatible?
Want to know if you can mount the C14 Mag on your saddle? Simply measure the distance from the saddle rails to the saddle. If the distance upwards is greater than 21 mm, you can mount the C14 Mag without hesitation. For a perfectly horizontal mounting your saddle needs 13mm free saddle stays.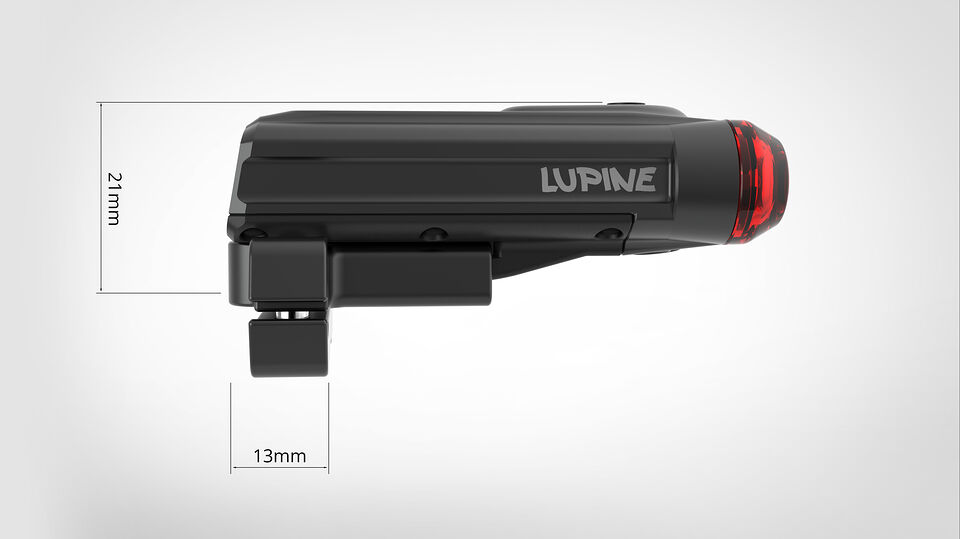 Alternative mount
Looking for an alternative mount? If you don´t have enough space at you seatrails you could think about the flexible mount which you can position at any seattube from 27mm to 40mm diameter.
Learn more